Doctor Strange in The Multiverse o Madness - The Loop
Play Sound
Limp Bizkit is a Rap metal band from Jacksonville, Florida. Their first album was released in 1997, However there is an album that is not released Acording to Wikipedia:
Status = Found
Found By = Limp Bizkit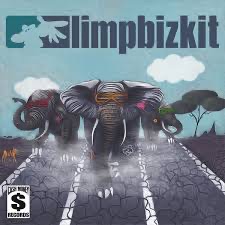 Stampede of the Disco Elephants is the unreleased sixth studio album by American rap rock band Limp Bizkit. After the original line-up reunited in 2009, the band's fifth album Gold Cobra was released in 2011. They left Interscope and signed up with Cash Money Records in February 2012. The first single "Lightz (City of Angels)" was released on October 26, 2012. After many delays, the second single for the album, "Ready to Go", featuring label mate Lil Wayne was released on April 16, 2013. It is the first album since The Unquestionable Truth (Part 1) to be produced by Ross Robinson. On November 1, 2013, the band released a new single "Thieves", a cover of the song by the industrial metal band Ministry. A fourth single, "Endless Slaughter" was released on the August 1, 2014, through their website for free download. After numerous delays, the album was expected in early 2014. The band officially left Cash Money Records on October 26, 2014, stating that; "While we had a lot of fun making 'Ready to Go' with Lil Wayne which turned out into a great song we decided that they wanted to go a different route creatively but we still have respect for everyone at Cash Money and look forward to the future and the release of Stampede of the Disco Elephants."

As of 2020, the album remains in development hell with no release date set. In July 2017, bandleader Fred Durst claimed on Instagram that the album had already been available online for a year and a half on Soulseek. Guitarist Wes Borland, however, said three months later that Durst was still working alone on the album. Borland again reiterated the band's progress in November 2018.
After the release of Gold Cobra in 2011 and subsequent touring, Limp Bizkit left their longtime label Interscope Records in December of the same year owing to creative differences and poor sales of the album. On February 24, Limp Bizkit signed with Cash Money Records, and revealed plans to release a new single, "Ready to Go", a full-length album and a sequel to their 2005 album, The Unquestionable Truth (Part 1). Cash Money co-founder Birdman said, "If we find some great talent, we're gonna embrace it. Limp Bizkit, to me, is just a perfect match for us… It was something that Fred Durst was interested in doing, and I was already a fan, and I was like, 'Let's do it.' It's good for the brand, it will bring a different look for us, and we're definitely trying to expand on that side of Music." The band started working on the album in 2012, when they signed with Cash Money. The single, "Ready to Go" was produced by hip hop producer Polow da Don. Durst had then told Billboard that he was putting the finishing touches on the track in March 2013.
In their positive review of the single, Artistdirect wrote, "'Ready to Go' feels like a band reawakened in many ways. At the same time, it's the Bizkit the world knows and loves from Significant Other and Chocolate Starfish and the Hot Dog Flavored Water".
In May 2013, amidst their tour of the United States, Borland told Billboard, "We're really trying to get it hammered out here. We're done with most of the music, pretty much all the music. I've mixed two songs and have a lot more mixing to do. The lyrics and vocals are probably 30 percent done, and Fred is working as we speak, on tour." Describing the album's sound, he said, " [It's] a little more pressure-free and a little more fun. I think it's a little bit more sort of playful, taking chances, a little less pop structured type of stuff. I don't want to say it (sounds) younger, but maybe a little more carefree, musically, to where we don't over-think what we're doing. We're leaving mistakes in and going, 'Oh, that sounds great, leave that in.' That's sort of the thinking instead of polishing too much or trying to stay within the parameters of a formula." He also said that producer Ross Robinson (who previously produced the band's debut album and The Unquestionable Truth (Part 1)) has worked on "a little bit" of the album, along with the label's producer Detail, although it was primarily "a do-it-yourself affair." He further explained the album title, saying, "[It's] just from being stupid. I think we saw a disco ball elephant in the window of a shop somewhere. We were like, 'Look, it's a disco elephant. We should call our record Stampede of the Disco Elephants.' It's just a 10-second conversation that snowballed."
In an October 2018 BBC interview with Bring Me The Horizon frontman Oliver Sykes it was revealed that he and Jordan Fish (the band's keyboardist as well as producer alongside Sykes) originally went to Los Angeles to help write the album with the band the year prior, however work on it would later be abandoned and the duo decided to move their attention towards work for the band's 2019 album amo. According to Sykes, Durst "didn't show up most of the time" and would later say that he felt Durst wasn't ready to record the album yet. One of the riffs written from those sessions is used for the Bring Me The Horizon song Wonderful Life which appears on amo.

The album has not been released or leaked. There Is A Rumor That Fred Hid The Album Somewhere Online However,This Is Unlikely Because The Band Said The Album Isn't incomplete.
UPDATE: October 31st, 2021 the album has been released with a different title
REFERENCES
http://teamrock.com/feature/2016-09-14/5-things-we-d-like-to-see-on-the-korn-limp-bizkit-tour

https://www.nme.com/features/wes-borland-interview-solo-album-2152011-2152011
http://www.thearmpit.net/eng/2013/03/24/dj-lethal-i-want-to-go-on-tour-bad