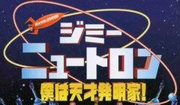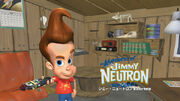 A Japanese Dub of Jimmy Neutron (the show, not the movie) called "ジミー・ニュートロン 僕は天才発明家!" premiered in Japan in 2004. The intro was not fully dubbed, but only The 3... 2.. 1... gotta blast line was only dubbed in Japanese, The Intro can be Found right Here[1]
Only one episode of the Japanese dub is Found, The link is right here: https://sp.nicovideo.jp/watch/sm5510520.
The dub is on Amazon Prime in Japan, so hopefully someone from Japan will record it.