In late-1995 to early-1996, Disney began playing a teaser trailer for its upcoming live-action adaptation of their animated classic, "101 Dalmatians". This "special shoot" teaser showcased various landmarks (Arc de Triomphe, Sydney Oper
a House, Stonehenge, etc.) all painted white with black spots.
Eventually, the trailer ends with the world being painted white with black spots and the logo "101" is shown on a white background, followed by the tagline of "This time, the magic is real."
The release date of Thanksgiving was then shown.
Not much is known about the narration of this trailer, but multiple sources have revealed that this teaser was at least shown before "Toy Story" in November of 1995 and "Muppet Treasure Island" in February of 1996.
"Toy Story" Account: https://groups.google.com/forum/#!search//rec.arts.disney.animation/_6PvACzchl0/JsS3o-KSQ28J
"Muppet Treasure Island" Account: https://www.reddit.com/r/Lost_Films/comments/a8i5wm/early_101_dalmatians_teaser_trailer/
Lobby cards showcasing screenshots from this trailer have also been observed on eBay.
https://www.ebay.com/itm/101-DALMATIANS-five-original-1996-Lobby-Cards-WALT-DISNEY-Landmark-Cards/170975473071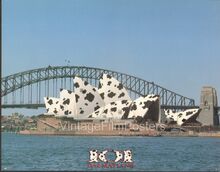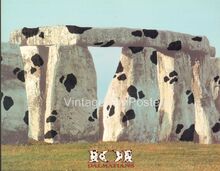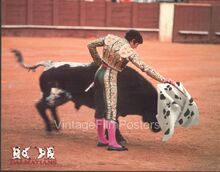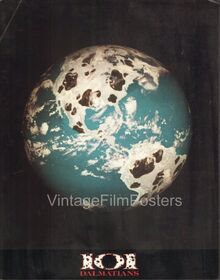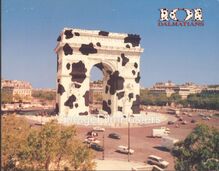 Community content is available under
CC-BY-SA
unless otherwise noted.