Doctor Strange in The Multiverse o Madness - The Loop
Play Sound
31 Minutos (roughly meaning 31 Minutes in Spanish) is a Chilean children's series that acts as a parody of the 1980's news program 60 Minutos, the series aired on the Chilean TV channel TVN (which ironically also aired 60 Minutos) and Nickelodeon Latin America, recently, re-runs of it are shown on Cartoon Network Latin America and Boomerang Latin America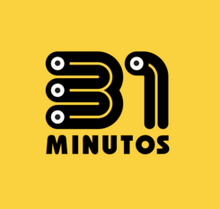 The series follows Tulio Triviño and Juan Carlos Bodoque, a monkey and a red rabbit that host the news program 31 Minutos which shows news and teaches kids various things (ex. Taking care of nature), and also, the most unique thing of show is that it has a section called Ranking Top, which shows songs.
What many fans of the show don't know is that there was a Brazilian dub that aired exclusively in Nickelodeon Brazil, currently, the only things that have been found of the dub are a few songs of the Ranking Top (some of which were uploaded in the official YouTube channel of 31 Minutos), a 2 minute clip and the Brazilian trailer of the show's movie.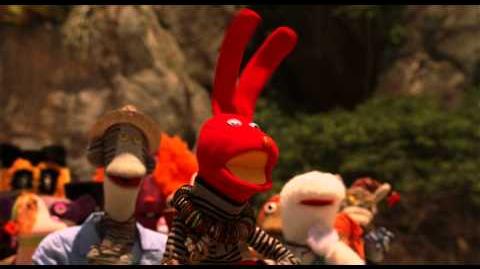 EDIT: Two good news, I managed to find the episode "El fin del mundo" in Portuguese, and the channel has started to upload episode in Portuguese!, The only dubbed episodes to have been uploaded are "E
l Maguito" and "Risotron", I'll put videos below for you to see
EDIT 2: The official 31 minutos YouTube channel has uploaded the latter half of the first season AND just about the entire second season in Portuguese!
EDIT 3:The official 31 Minutos YouTube channel posted a few episodes from season 3 and the entire season 4
Voice actors
31 Minutos
Luiz Laffey - Tulio Triviño
Marcelo Pissardini - Juan Carlos Bodoque
Tatá Guarnieri - Juanín Juan Harry/Mario Hugo
Alfredo Rollo - Policarpo Avedaño/Mico El Micófono
Cecília Lemes - Patana Tufillo
Additional Voices
Luiz Laffey, Marcelo Pissardini, Alfredo Rollo, Tatá Guarnieri, Cecília Lemes, Wendel Bezerra
Dubbing Studios
Álamo (1-2 Season) Unidub (3-4 Season)
31 Minutos - La Película
Márcio Garcia - Tulio Triviño
Guilherme Briggs - Juan Carlos Bodoque
Daniel de Oliveira - Juanín Juan Harry
Mariana Ximenes - Cachirula de los Cachirulos
Felipe Grinnan - Mario Hugo
Cláudio Galvan - Policarpo Avendaño
Lina Mendes - Patana Trufillo
Mário Monjardim - Balón Von Bola
Clécio Souto - Mico El Micófono
Duda Espinoza - Raúl Guantecillo
Hamiltom Ricardo - Tío Horácio
Paulo Vignollo - Huachimingo
Luiz Carlos Persy - Tío Pelado
Rodrigo Fonseca - Dante Torobolino, El Maguito Explosivo
Fernando Lopes - Tennison Salinas
Alexandre Moreno - Guaripollo
Additional Voices
Carmen Sheila, Tiago Magalhães, Marcelo Garcia, Marcos Dinodet, Mauro Ramos, Iara Riça, Ronaldo Júlio, Philippe Maia, Fernado Lopes, Sérgio Fortuna, Hamiltom Ricardo, Sérgio Stern, Fernanda Baronne, Flávia Saddy, Ricardo Juarez, Aurélio de la Pena, Irina Neves