"A" is a short animated film by Polish poster artist/animator Jan Lenica about a writer being tormented by the letter "A". Just when he thinks he has gotten rid of it, a "B" shows up and continues to torture the writer. Unlike most other Jan Lenica films, it was never uploaded anywhere on the Internet, available for download, or seen on television even in Europe. The film has a tiny Wikipedia page and is mostly forgotten by the general public. For the longest time, no footage from the film was released or seen; not even a bootleg recording or a production still.
Only 2 physical prints of the movie were known to even exist, one belonging to Harvard Films, which was once shown at their annual Harvard University Film Festival.
On March 27, 2016, Youtube user Namfooodle uploaded the film, which was from an episode of "Screening Room."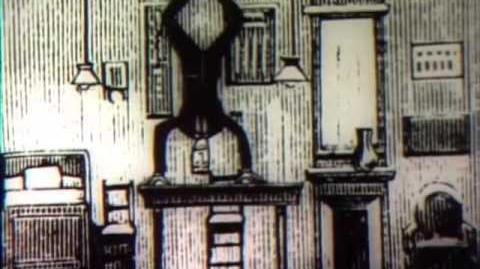 References
http://www.imdb.com/title/tt2111496/?ref_=fn_tt_tt_7 (IMDB page on the short film)
http://en.wikipedia.org/wiki/A_(1965_film) (Wikipedia article on the movie)
Community content is available under
CC-BY-SA
unless otherwise noted.