Doctor Strange in The Multiverse o Madness - The Loop
Play Sound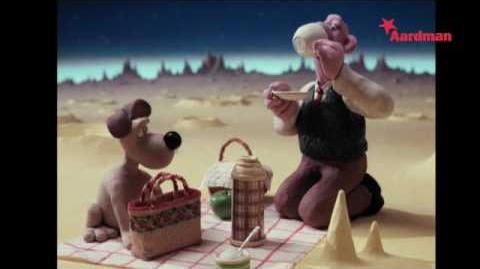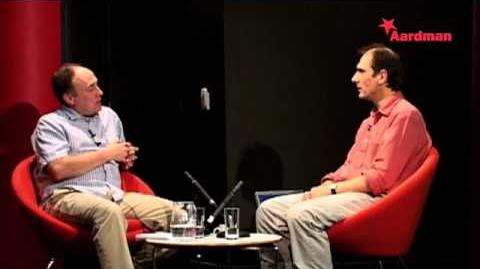 One of the many companies that British stop-motion animation studio Aardman has created adverts for is Cuprinol, the famous wood care product. In these adverts, the wood-crafted 'Cuprinol Man' would take to the audience to showcase how good the Cuprinol wood preserver is and especially in comparison to other brands, regularly showing off how good it works on himself. And besides the odd joke, the ads would always be bookended with the slogan 'Cuprinol - No one does wood more good.' A couple of these adverts have resurfaced online, but some of them remain missing. The first ad in question has him out in the rain with an umbrella, nearby a pond with a duck residing who shares his wooden aesthetic. This ad assumedly indicated how good Cuprinol is against rain and other water, something that is also shown in the other ads.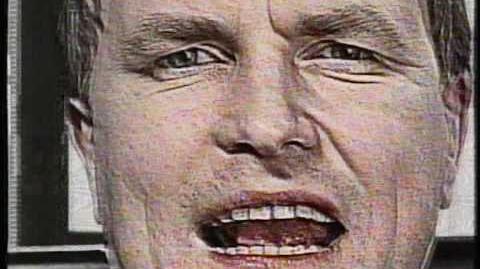 The second ad is just him talking about how long the wood preserver lasts for, as the camera goes to a different angle to reveal that he is sitting next to a giant time-glass that indicates how it practically lasts 'forever'.
Not much is known about the third ad, other than that it ends with him abruptly landing in a chair with drumsticks in his hands, which he then uses to tap a rhythm onto the Cuprinol product.
And finally, there is possibly also another ad that is revealed from this resume as being called "Piggles", running for 10 seconds and airing in 1997, but it could easily be either the same ad as the one where he compares doors with and without Cuprinol or the preceding missing ad.
The only footage that can currently be found of the first two ads are short semi-audioless clips from A History of Aardman used with permission from the Cuprinol company, and the only footage of the third is a cut-off ending of it, so these reside as some of the few elusive Aardman commercial productions out there besides the Sumitomo "Wallace & Gromit" advert.
On August 20, 2015, Cuprinol decided to upload all their older adverts.