WARNING THIS IS NOT FOR THE AGES OF 3-18. IT HAS BAD STUFF
This is going to be deleted soon. :(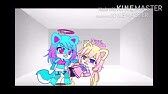 Aira in the past.
Aira the squirrel is a cringey channel that trace art, make stupid diaper videos and bully in youtube some times.
She put her channel on youtube on 2019-2020. Some of her videos is lost because youtube delete some of her videos and some people know her.
A lot of her videos have been put on the cringe compilation of her
and a tiny bit lost.


She back!!!
She got back on youtube again and posted a youtube video.
Will she didn't trace something on the.
Some weeks later The channel was fake!!! Because it's not her. It's someone that is stupid!!!

She is back for the 2 time!!!
She got back and posted some videos then gives up with everything because of her haters
And she's not 6!!!
So some of the videos on the second channel got lost because she delete some of her videos.

Some of her videos will be in the bottom of the youtube graveyard.
Community content is available under
CC-BY-SA
unless otherwise noted.