Please note that in 2020, Flash will be discontinued, so cache these games while you still can, and convert them to HTML5!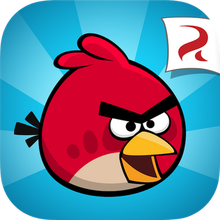 Angry Birds
is a game beloved by many. It has had a few versions that can be played online. Currently, majority of the official online versions of the game have been discontinued and are lost.
As of now, only 1 official online version of the game remains (Angry Birds Friends), with Chrome being cache-able, and Heikki being free-to-play.
The reason most of the online games were shut down was because Rovio wanted to focus more on mobile gaming rather than PC gaming.
List of games
Playable
Found
Lost
Angry Birds Breakfast 3 (Discontinued, lost)
Angry Birds Star Wars Facebook (Discontinued, lost)
Angry Birds Wonderful Pistachios

Wonderful Pistachios' Angry Birds ad - B&T

(Discontinued, could be lost)
Angry Birds Vuela Tazos (Possibly discontinued, but lost)
Angry Birds Cheetos (Unknown, lost)
Angry Birds Lotus F1 Team (Closed, lost)
Angry Birds McDonald's (As of now, the address mcd.angrybirds.com redirects to angrybirds.com, so it could be closed)
Angry Birds Volcano (The website redirects to the Angry Birds website, lost)
Angry Birds Coca-Cola (Same as before, the website redirects to the Angry Birds website, so it could possibly be closed. You can watch the trailer below)
Angry Birds Telepizza (Same as above)
Angry Birds Fuji TV (Discontinued, lost)
Angry Birds Ultrabook Adventure (Unknown, lost)
Angry Birds Philadelphia Eagles (Same as above)
Angry Birds Google+ (Closed along with Google+ Gaming Service, lost)
Angry Birds Under Pigstruction (Lost Canadian beta)
Updates
UPDATE 4/8/17: User 3RDCLASS told me that Angry Birds Chrome can be cached to play offline, but only has the first page of Poached Eggs. That means that if that game can be cached, the others might. Might. It's still not confirmed.
See ya l8er! ;) --
TheSponge231
19:00, April 8, 2017 (UTC)
SUPER LATE UPDATE 3/6/19: User TacoDew reports that Angry Birds Breakfast no longer works.
Update 3/6/19: Angry Birds Friends is now Angry Birds League.
Super Late Update #2, 6/2/2019: Angry Birds Heikki is now available for play on this link: http://www.templerun2.com/games/angry-birds-heikki.swf Thanks, David Ganon! -TheSponge231 6/2/2019
UPDATE: 6/24/19: I tried playing Angry Birds Heikki and even though it does work, the loading bar doesn't progess, so I hope someone can help
SUPER LATE UPDATE #3 8/25/2019 TacoDew tolds me Angry Birds Volcano can play on third-party website (without permission with Rovio). --TwilightSparkleLover11 (talk) 10:58, August 25, 2019 (UTC)
Community content is available under
CC-BY-SA
unless otherwise noted.