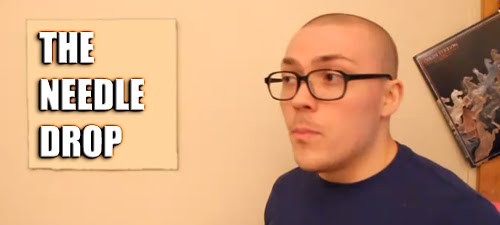 The internet's busiest music nerd, Anthony Fantano, aka "The Needle Drop", had numerous videos taken down from his YouTube channel, due to them being in "copyright infringement". He's uploaded over a thousand videos since, mostly album reviews, yet many of these early review videos (which contained excerpts from the album) are now missing. Anthony Fantano has stated he no longer has the original videos.
Videos taken down include his reviews for Animal Collective, Fever Ray, Sunn O, and many others, mostly dating around 2009 and early 2010.
YouTube has since changed their policy on removing videos that use music. As long as the music goes under "fair use", it doesn't get removed anymore. A few users have uploaded a small handful of the missing videos, but most of the content hasn't surfaced for years.
Keeping a tab on what videos are still missing can prove to be quite a chore, as fans find these videos on their computers, re-upload them, and find out later that YouTube will take them back down.
Community content is available under
CC-BY-SA
unless otherwise noted.