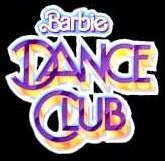 Barbie Dance Club is a 30-minute direct-to-video promotional VHS tape released in 1989. The video featured a Dance Club of kids, ranging from 8-12 years of age, and gave promotion to outfits for the Mattel Barbie doll. It is most widely known for featuring "Duane," one of the Dance Club children who performed a unique dance. In recent years, Duane has become a meme of sorts, due to his special dance and song.
Because of the obscurity and nature of the promotion, the soundtrack for Barbie Dance Club has never been released. It was not until recent years that fans of twitch streamer Vargskelethor (better known as Joel) who is a notable fan of Duane, searched for the full Duane song at his request. On July 11, 2015, YouTuber LevittownPaIsSpecial uploaded the full Duane song.
Community content is available under
CC-BY-SA
unless otherwise noted.