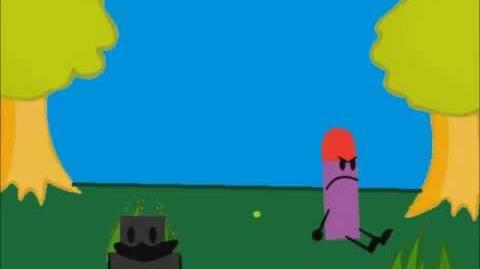 Battle for a Wish 
is a web series created by Ploopy Zuki on Youtube, the series was created somewhere around 2012. Similar to other object shows such as Battle for Dream Island, Inanimate Insanity, etc. the show involved challenges for the contestants who would compete to win (in this BFAW case, its granting a wish to become true.) During sometime around 2014, the episodes were completly removed off from Youtube due to inactivity of Ploopy Zuki or he deleted because they're old without having a warning.
There is other existing things from Battle for a Wish is that there's two wiki's one the Official (Season 1) (His wiki account: TheCr8ter)and Unofficial (Season 2) (for some reason the founder which is Ploopy Zuki named the Season 2 wiki as Unofficial. However the founder: Mastercreator1, may not be him as this might be a different user who thought a BFAW wiki didn't existed.). The two wikis image gallery both have character assets from Season 1 to Season 2.
Community content is available under
CC-BY-SA
unless otherwise noted.