Doctor Strange in The Multiverse o Madness - The Loop
Play Sound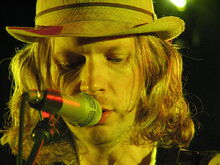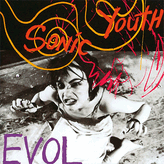 Beck is one of the most prominent alternative/anti folk artists on the planet. with several hit albums like mellow gold and odeley he has rose to popularity. during 2009 beck covered the cult classic sonic youth album EVOL.
Original album
the album was recorded during the bad moon rising album tour and was released in 1986 and was considered a landmark noise rock album. The song star power become a single but did not see any significant success. the album become a huge influence on genres like antifolk which many of becks early albums where.
Becks version
Becks released a cover version of green light on a split single with sonic youth covering his song pay no mind. it was released in 2009 and was met with critical acclaim. beck stated in multiple interviews that this was part of a sonic youth box set (The contents of the box set are unknown) and the entire album was recorded.
Status
The box set is very desired by both Beck and Sonic youth fans and with no word on the box sets release and the break up of sonic youth the cover album may remain lost.
References
https://en.wikipedia.org/wiki/Evol
https://en.wikipedia.org/wiki/File:Evol.gif
https://en.wikipedia.org/wiki/Beck#Discography
https://en.wikipedia.org/wiki/File:Detour_2006_-_Beck.jpg
https://en.wikipedia.org/wiki/Mellow_Gold
https://en.wikipedia.org/wiki/Pay_No_Mind_(Snoozer)
https://www.youtube.com/watch?v=nYwgTdREf7s
http://pitchfork.com/reviews/tracks/11219-green-light-sonic-youth-cover/