Doctor Strange in The Multiverse o Madness - The Loop
Play Sound
Black Sabbath have stated themselves that they have demos of Ozzy singing tracks from "Heaven And Hell".
History
Black Sabbath are debatably one of the greatest bands of all time and debatably started a genre called Heavy Metal. However, Technical Etcasy and Never Say Die were a different story. You see, in 1976, Tony Iommi wanted the band to sound more like Foreigner or Queen, and he succeeded with disastrous results. The album was so bad that Ozzy actually quit and was replaced with Dave Walker, who wrote a few songs with the band and even appeared on TV with them. When Ozzy rejoined, he refused to sing anything Dave wrote, rewriting the lyrics to "Junior's Eyes", making "Breakout" an instrumental, and having Bill sing "Swinging The Chain" in the process. Most say that Never Say Die is the worst Black Sabbath album with Ozzy. When the next album came along, the band was in ruin, and Ozzy had to go, which worked for the better for everybody in the end. Before he went, he recorded several songs that would be eventually sung by Dio.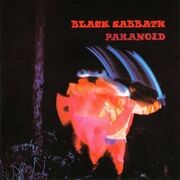 Songs
In Tony's book Iron Man: My Journey Through Heaven And Hell, he states that he owns a demo of "Children Of The Sea"
In an episode of That Metal Show, Geezer states that they have a version of Ozzy singing "Die Young"
Status
Not much are known about these songs. We are hoping someday that these will be either officially released or leaked online, even a clip would be nice.