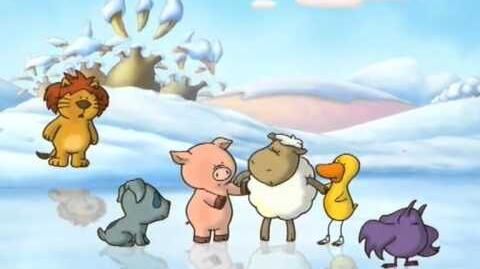 Blanche is a French-Italian animated television series. It stars the titular character, an anthropomorphic sheep, who enjoys playing golf. 26 five-minute episodes were produced in 2003 and aired in 2006.
The English dub premiered on Cartoon Network in May 2006, but only aired on the channel for a few months before it was moved to Cartoonito in September that year. Cartoonito would air two episodes in a fifteen-minute slot, but until June 2007, the channel did not air any intro or credit sequence.
The show was dropped from Cartoonito sometime in 2008, and has not aired on UK television since. Very little footage of the dub is available - one clip consisting of half an episode is available on the C21Media website.
Community content is available under
CC-BY-SA
unless otherwise noted.