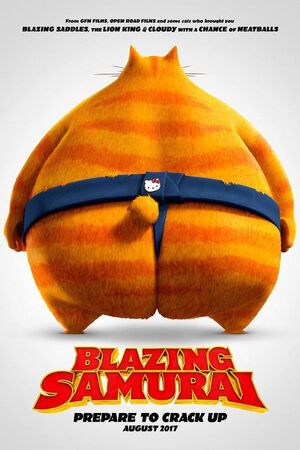 Blazing Samurai is an animated film based on the movie Blazing Saddles that was scheduled for 2017 but never came out.
History
The film is based on the old movie from Mel Brooks called Blazing Saddles. The film is about a dog who plans to be a samurai in a village of cats. The film was made partly from the website Mass Animation, an animation sharing website in which people can create animation for several series, games, etc. and get their work rated. The film was mainly made by Toronto animation studio Arc Productions (formerly Starz Animation). In 2016, the year before Blazing Samurai's release, the studio went out of business after declaring bankruptcy, laying off 500 employees. It is unknown about the film's future with Arc Productions closed. Mass Animation also hasn't updated its site since 2010.
Potential Future
When searching up the IMDb page for the film, it says the film is scheduled for a 2021 release. It is uncertain if the page is true.
Community content is available under
CC-BY-SA
unless otherwise noted.