watch 01:33
The Loop (TV)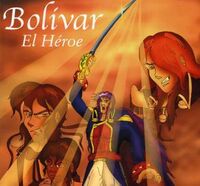 Bolívar: el héroe (Bolívar: the Hero) is a Colombian animated film released on 25 December 2003 and based on the life of Simón Bolívar (a Latin American military and political leader who fought against Spanish colonial rule). Not a great deal is known about the film, and there are few online resources regarding it. However, the film has become notorious on Latin American websites for its low quality, due to its lack of funding. Sources say the film performed decently at the box office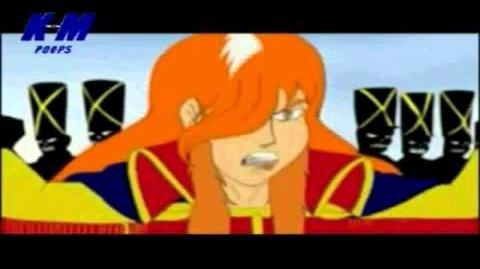 The film tells the story of Bolívar using basic characters: a tyrannical one representing Spanish oppression, and "Amerigo," who represents the Latin Americans and their desire for freedom.
Running 75 minutes, the film was designed to appeal to younger audiences with a "cartoony" art style. It was produced entirely digitally over the course of two years. It was screened at numerous film festivals between 2004 and 2007 and, according to Wikipedia, still airs occasionally on Colombian and international television.
The director, Guillermo Rincón, has not made any further ventures in the film industry.
Update:look this link!,sadly all links are down but there are more screenshots www.el-hacker.com/peliculas-colombianas-26/
UPDATE 06 Dec '15: The user "A. Ariza" found the movie in a old backup and upload the entire footage on Youtube, but it has been deleted, because uploader deleted their account.
UPDATE 18 Oct '18 : I found another upload of the film: https://www.youtube.com/watch?v=D_XUM-GDdbI
UPDATE 20 Oct '18: The user (Isco Clips) who reuploaded the video, closed this account. Luckily,I downloaded this film before he closed his account.
UPDATE 08 Aug '19: I found another copy of this film.
Screenshots
Some screenshots of the film were found on this site.
Community content is available under
CC-BY-SA
unless otherwise noted.