Doctor Strange in The Multiverse o Madness - The Loop
Play Sound
Check out the Lost Media Wiki's article on BrainPOP's prototype shorts!!!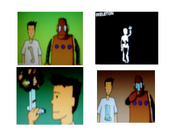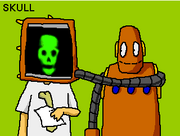 In November 1997, Avraham Kadar, M.D. created The Mysteries Of Life, a planned series of shorts for a website called KadMed.com. Two shorts, Skeleton, and Peak Flow were put online, but plans for other shorts were put on hold as Kadar went to work on other projects.
In early-1999, Kadar launched BrainPOP.com, a continuation of The Mysteries of Life. As part of the site's launch, Skeleton & Peak Flow were re-animated in Flash, and in 2006, the two shorts were majorly changed as part of a site rehaul.
The original shorts have been recently found in the Internet Archive's Wayback Machine, while the re-animated versions reside on a Wikispaces website.
Shorts
Peak Flow (original): http://web.archive.org/web/19990209034910/http://www.kadmed.com/asthma_peak.html
Skeleton (original): http://web.archive.org/web/19990831044854/http://kadmed.com/asthma_skeleton.html
Peak Flow (re-animated): https://web.archive.org/web/20141013082441/http://mrhardy.wikispaces.com/Peak+Flow.swf
Skeleton (re-animated): https://web.archive.org/web/20141013082441/http://mrhardy.wikispaces.com/Skeletal+System.swf
Download link for Pilots [1]