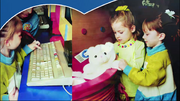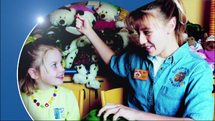 Note: If you don't know I was searching on google for build a bear until I saw a word "1997 " which mad me think its real, I search it but there's no commercial, so I found a old B -A -B tag and shared on the discuss on lost media fandom, one user said that its interesting and a Mascot, Since it was mostly lost.
Build a bear is a store that you can make your own teddy bear, it was open in 1997 by the creator Maxine Clark in Saint Louis Galleria Mall on October, The problem Is There's no footage or any images from the original build a ball store, The only existence is the 2 pictures in a CEO Vision video.
The commercial
---
There was going to be a commercial for the build a bear 1997 but no footage available.