Caillou is a Canadian show that ran from 1997 until 2010. In Spain, Caillou aired on TVE's Clan channel and Canal Panda, but there was another airing of the Castilian Spanish Caillou that aired on Playhouse Disney Spain (Now Disney Junior Spain) and the Playhouse Disney block on Disney Channel Spain. It's unknown when it started airing or stopped airing, It possible that it stopped airing when Playhouse Disney Spain rebranded into Disney Junior Spain, but that isn't the case. It's possible when 2011 was rolling around, Caillou stopped airing on Playhouse Disney Spain.
Updates
UPDATE 1: I found a Playhouse Disney Channel promo from Christmas 2010 and has Caillou clips in it! (Written by Elliottwiki12345)
UPDATE 2: AutismProud found 17 seconds of a Caillou episode or Caillou's Holiday Movie, He will upload it soon! (Written by Elliottwiki12345)
UPDATE 3: I found some Disney Junior Spain Summer adverts used during July 2011, and has Caillou and Bert and Ernie's Great Adventures Clips in it! So Caillou aired during 2011 and probably stopped airing after 2011. (Written by Elliottwiki12345)
Caillou (Lost Playhouse Disney Spain Airing)
Status
Lost
Evidence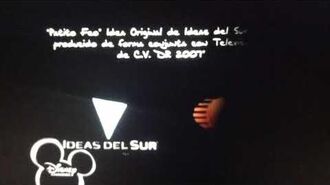 Community content is available under
CC-BY-SA
unless otherwise noted.