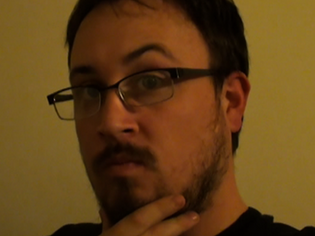 Brad Jones is an online film critic most well known for his series The Cinema Snob. The series concentrates on reviewing low-grade B-Movies as well as well-known underground horror movies. He is a frequent contributor to That Guy With The Glasses and is known to be able to carry his own weight without the help of the site. His review style is known for its dark humor and its vintage-like quality.
Jones struggled to get his feet on the ground for many years before resorting to video reviews. His earliest effort, Cancelled Sitcoms, was nothing more than a college project that Jones considered to be of amateur quality. His professor didn't quite agree with him, as evidenced by the fact that the film was submitted to iFilm.com and was featured on the site for about 5 years. The movie was made in 2000 and was only about 20 to 30 minutes long.
Despite it being featured online for almost 5 years, no copy of this short film is known to exist. Jones' master DVD copy was stolen years ago when the rest of his DVD collection was also taken. Jones is indifferent towards the film being uncovered or not, though his fans have shown great interest. The few who have seen it thought that while the film was well-edited, it was nothing really noteworthy or mind-blowing.
Community content is available under
CC-BY-SA
unless otherwise noted.