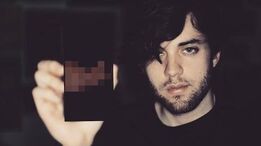 Cartoon Incorporated was a YouTube channel that made fake follow-ups to popular TV shows and Anime. The videos themselves appear to be codes for sexual predators. The only video ever found, entitled Frozen 3, seem to uses what looks like Elsa inflation porn but heavily edited. The codes seen in this video are you will take photos of yourself, we will make you feel good, and you are precious to us, along with various submittal phrases. This channel was discovered by YouTuber MamaMax and shown in his video I Found Predators on YouTube, This is What I Did To Them. In the video, he states he got the channel banned before archiving any more videos.
The videos were a breeding ground for predators comments as seen in the video. Below is a list of videos which are still missing. However, the possibility of their existence is debatable.
Videos
Frozen 3 (lost)
My Hero Academia 5 (lost)
k-on 3 (lost)
Teen Titan Go 7 (lost)
The Amazing World Of Gumball 7 (lost)
Sofia The First 5 (lost)
Shimmer And Shine 5 (lost)
The Powerpuff Girls 4 (lost)
Nella The Princess Knight 2 (lost)
My Little Pony: Equestria Girls 2 (lost)
Sources
https://www.youtube.com/watch?v=IMwx6-jJzNs https://www.youtube.com/channel/UCpofQJ6RpHrxuUG4ghXPJBA (MamaMax's channel)
Community content is available under
CC-BY-SA
unless otherwise noted.