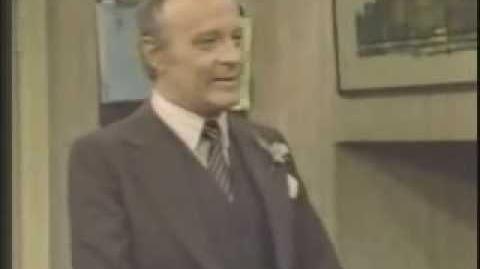 In the season seven finale of The Jeffersons, "Florence's New Job", Florence Johnson (Marla Gibbs) revealed that she had been accepted as executive housekeeper of New York's fictional St. Frederick Hotel. This sets up the spin-off series Checking In, which then followed her misadventures at said hotel with her co-workers. The show debuted Thursday, April 9 at 8:00 PM Eastern time, and only aired four episodes before being axed due to low ratings, with the St. Frederick being burned down (offscreen) and Florence being returned to the Jefferson apartment. Nick at Nite has rerun the whole series, but none of it has resurfaced, save for a promo for the April 23 episode, "Whose Side Are You On?". However, in December 2014, the whole episode has resurfaced as part of the bonus disc on Shout! Factory's Jeffersons complete-series set (titled The Deee-Luxe Edition), although it was presumed that all four episodes would be included at one point.
Episodes
Bold text denotes found episode
1. Boo Who? (4/9/81)
2. Block's Party (4/16/81)
3. Whose Side Are You On? (4/23/81)
4. Florence and the Salesman (4/30/81)
Community content is available under
CC-BY-SA
unless otherwise noted.