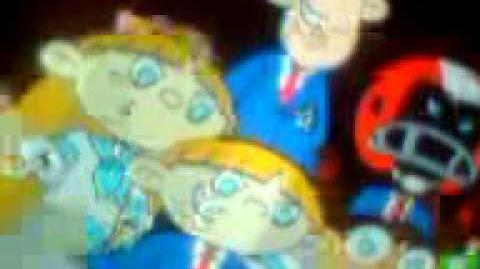 Codename: Kids Next Door (commonly abbreviated as KND) is an American animated television series created by Tom Warburton for Cartoon Network, and the 13th of the network's Cartoon Cartoons. The series centers on the adventures of five ten-year-olds who operate from a high-tech tree house, fighting against adult and teen villains with advanced 2×4 technology. The series came about as the result of a viewer's poll by Cartoon Network. It ran from 2002 to 2008, with six seasons and 78 episodes. Two TV movies were broadcast, Operation: Z.E.R.O, aired in 2006, and Operation: I.N.T.E.R.V.I.E.W.S., which aired as the series finale in 2008.
In Philippines, it broadcasted on TV5 (Now the 5 Network) from 2012-2013. Only one but not one full episode has been found in the Tagalog dub. Even the promo.
UPDATES
Community content is available under
CC-BY-SA
unless otherwise noted.