Conn, Swagge n' Eddy is a semi-popular animated series that used to premiere episodes once a month on YouTube. The show received good reviews and positive reactions upon its release in December 2014. However, a different story for the pilot episode existed before the final version was created. It was codenamed "When Eddy Met Cooleo". This original version of the pilot goes over how two of the main characters, Eddy The Scammer (not entirely related to Eddy from Ed, Edd n Eddy) and Cooleo Swagge, met and became friends. Only assembled through story reels, this version was scrapped and hasn't been shown until March 12, 2015. Only one scene from the reel has been shown, which parodies a scene from The Outsiders (1983).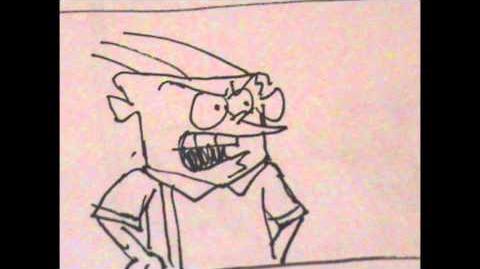 Community content is available under
CC-BY-SA
unless otherwise noted.