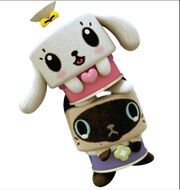 Curious Canimals: What is it?
Status
Partially Found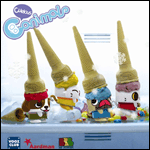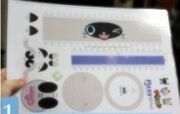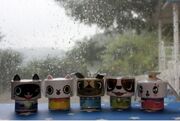 Canimals (2011) is a series about cans that looks like animals exploring the world. However there is a prototype only paritally found series first concepted in around 2004-2005 and 2006[1][2] of it which was what it originally was at first, going by the name of "Curious Canimals: What is It?" It has several lost episodes. (Also known as Happy Canimal: We Can Do It!, Mom~ Canimal: Can You Survive? and Mom~ Canimal: We Can Do It!), Not Much is Known About What Was Planned For It And There's Several unanswered questions.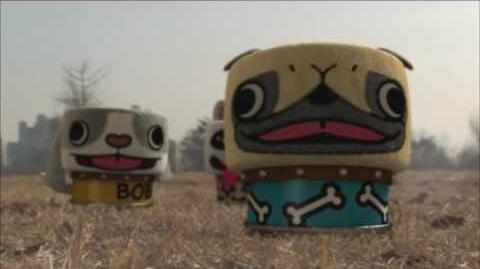 There is only one small flaw, there are separate versions of the balloon episode, one with narration, one with different narration and a slight music change and one that does not feature dialogue and has a slight music change.
The Canimals looked different and there were 7 Canimals (not counting Koby, Olive or Capri) their names were Cuckoo, Paul, Pal, Nia, Toki, Chad, Boba, Nao and Bob. Some of these Canimals made it into the real series with different names, as there were new Canimals like Mimi, and Leon. There was only one clip from the unnamed 2008 episode of Canimals at the end of the credits where the skunk farts at the dogs in a small fart explosion, and the explosion expanded into a large explosion that killed the cats, all pieced together. The other beta episodes dissapeared into the dark web of Voozclub, where they can only be accessed by URL, because there are no links on the homepage of Voozclub. These episodes were forgotten and only people who searches the unpopular and unknown can find these episodes. If you find more episodes or screenshots of any other episodes in the series, please post on this page. I found a photo of MLG Canimals(not the meme), and it has show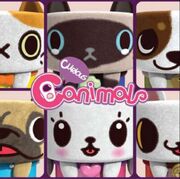 n Cuckoo, Toki, Capri, Koby and Olive. I found a photo to the left: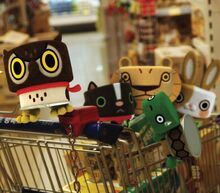 The MLG website has stated that there is an owl, a rabbit, a turtle, an elephant and hamster. I have seen the elephant before, but it was at the Canimals Season 2 though. That must of hinted the existence of Elly in this series, because Elly had a confirmed appearance in 2015, but predicted in 2008, that is 7 years from that time. In the Korean dub Season 1 and Season credits, the song is similar to the beta version of the intro, and how the first clip seems to be taken off a beta shown in the recording above? This leaks a hidden episode of Canimals, and the song. It is even on the Netflix icon, if you go on the PS4 or What's New on Netflix? for Canimals in some countries, and go see the thumbnail of Canimals, you can easily see the beta poster with Nia acting surprised, and no one even acknowledged Nia in her different design. There is one thing about the 2008 I also found out, it is that it wasn't FOUND on Voozclub, instead, it was found on Facebook as he said in the comments below, if you click the Youtube button on the bottom, so that must have meant that it wasn't only found on VOOZclub, but on the most popular social media website called Facebook. The original poster says it was one of his first works with VOOZclub around 2008. I found a really good photo of the lost series of Canimals that caught my attention, because it actually featured the found episodes of Canimals, and it has shown the beta version of Canimals in the poster, and here is the photo to prove it: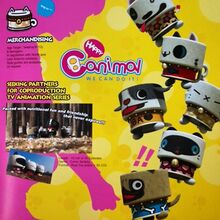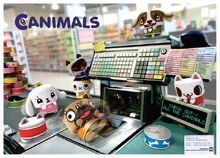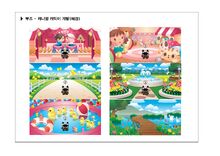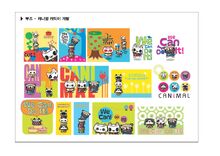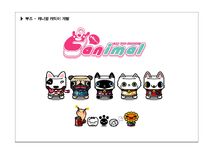 It will now be easier to find these episodes, and maybe find more pictures of this lost series.
There is another video I have found on Youtube that probably follow the lost series of Curious Canimals: What is it?, as the title card said Curious Canimals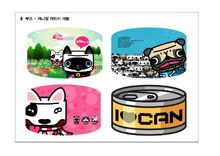 What is distinct between the beta version and the real version is that there is one person narrating the stories of Canimals, as in the original versions, people did not acknowledge them. There is also a new clip I found in the credits of the real version of Canimals, it starts at the beginning of this video where a Siamese cat sniffs out a can and runs away, while the Canimals lean back a little, and unlike the rest of clips that was aired on Youtube, this one was never seen as a whole. Do you see how Fizzy, or in this case, Chad was colored. You see, in the real version of Canimals Fizzy's can color is all blue, as in the pilot series, his colors were purple with hearts around him. This has to be a beta testing or a full episode not found for years and years to come. All of the episodes come from VOOZclub, so there must be an abandoned series of Canimals still hidden on the internet, much like with Angry Runner being found on naver blog: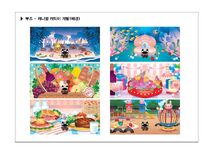 The reason I want to talk about this is because this is likely another Curious Canimals episode but it's only partially found, it caught my attention the other day, and it might have involve Fizzy, or Chad in this case. I named it "Bigger Animals", because I based this off a clip fragment that was shown at the end of the credits, and here is a screenshot, and it must have been part of this lost series:
If you want to learn more about this episode, please click here.
You can find the full Canimals (2011) Season 1 Credits In HQ with the clip on this page.

I also found this picture lately on a Scratch project made by a cool kid named EDMAN224, and he explained it really well, and what was really interesting is that there are episodes from 2010, and I didn't think there were episodes from 2010 that were found today, and besides EDMAN224, there was a 2008 episode, too, and that was the skunk episode, if you are viewing this, click here to see the skunk episode, and if I am wrong, please post a video on this wikia and we can talk about this, and I almost forgot about THIS picture, found again by that anonymous user who sent me the other picture. It was on a website by a man called Ben Price, showcasing his work on beta Nia.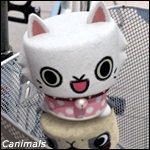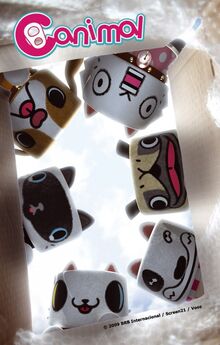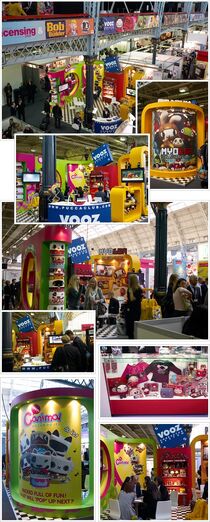 Thanks to him again, I actually found the owner of the picture from the scratch project, and he might be right here, finally, BUT...it is in spanish, so I recommend translating this page for more information about the series. This website might seem silly, but to me, it is a treasure as a Canimal fan myself. If you have find more media about this lost series, please post it in the comments below. What a smart boy!
This is a new poster of stacking Canimals, and it was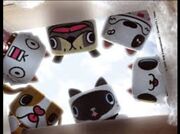 made by the idea that they can open and close, giving them the advantage of stacking:
There was also another person who mentioned a game of Canimals called little guardians and you can see in this screenshot of Toki, he was brown, kind of like his beta design, when in the modern Canimals he is gray, check the beta version of Toki right here: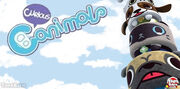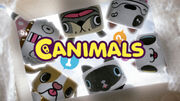 When he was in the modern version of Canimals, he looked like the picture on the bottom right, and the photo on the bottom are Canimals with Ice Cream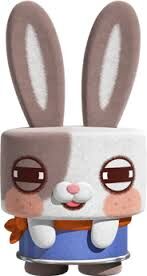 And it just keeps coming and coming when it comes to this lost series, but we need to find episodes, too, just to let you know, and here is a prototype drawing of Oz, maybe when the Christmas short was made, I took a screenshot of it: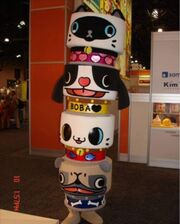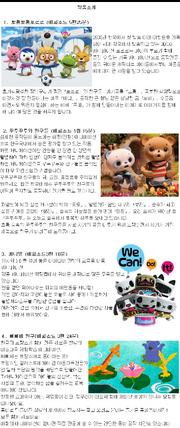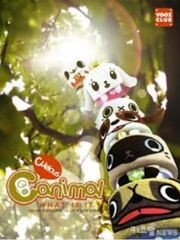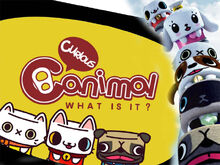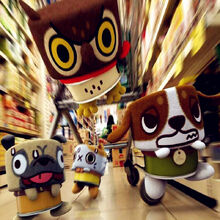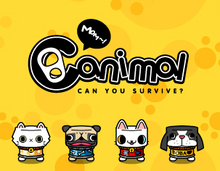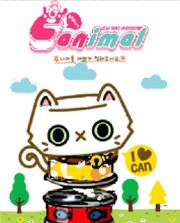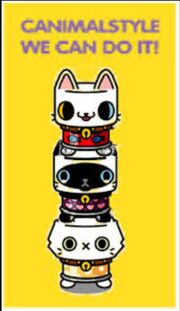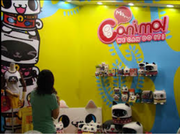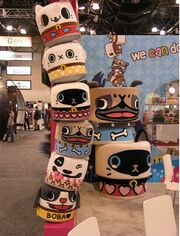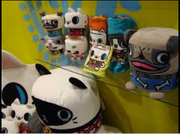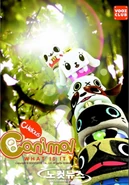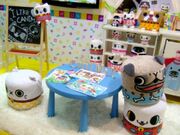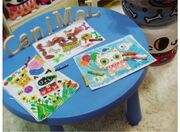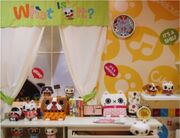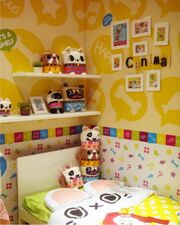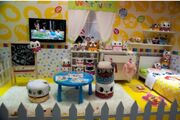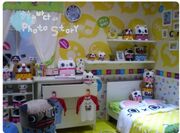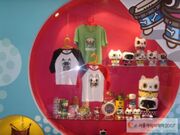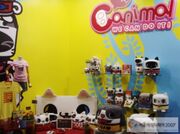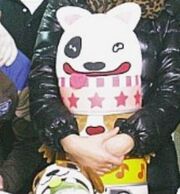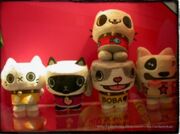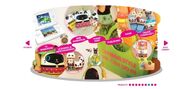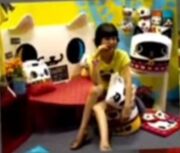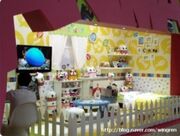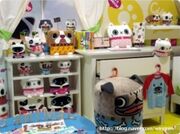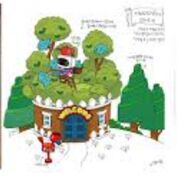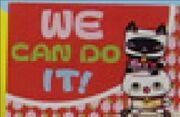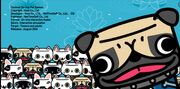 He have claimed that it was from some Korean sitcom, and was found with Shazam. Go to his Youtube channel for more information, and he had a part in this wiki. Thanks DJ!
What I have found out is that there are more to Curious Canimals than just episodes, there were also shorts of this lost series, so I have found a few new episodes of this series, and I think they are short episodes of Curious Canimals. One way I know this is Curious Canimals is that they were made in 2010, and the real Canimals were released in 2011, so this must be another lost episode I have found, thanks to AndersonLima. I have also found a new website that may have a huge reference to Curious Canimals, and that is the Canimals website itself here.
In conclusion, there is a lot of evidence that there is more to this series, and that it is very well known, but there is no evidence of another episode except the Canimals:Bigger Animals clip, where it was just 5 seconds, and it was officially unamed, the phrase "Bigger Animals" is just a codename. My wikia blog is getting bigger and bigger everyday, and let me know in the comments below if you have memories of any other episodes, or even a fragment or a full
episode, please. By the way, this wiki post is filling with tons of pictures, and I need to find this guy who gave me these pictures.
This is all thanks to DJ 3lectrical!
UPDATE 10/1/20 by User Canimals Stuff: Hello! It's Canimals Stuff, You May Now Me For Finding Multiple Curious Canimals Pictures Posted Here, But I Actually Found A New Episode Found on a Naver Blog from 2008. The poster claimed they worked on it, and There's not much too known about since The poster said they didn't want to share much else in the description, and you probably couldn't respond to them by now, but if you wanted to try, Search up the title "Canimal" on naverblog upload by a user named "Black Jack" or something along the lines and see if you can. The episode is called Angry Runner and introduces Koby the turtle's prototype design. In the episode, The Canimals discover Koby. There are two cans that look like nia at the beggining, either its an error, another canimal or an ordinary can. For some reason this episode doesn't have narration and is only 3 minutes long, while I'm not sure why, it only makes the case of Curious Canimals a tougher task, I posted it on youtube and I'll link it here: [1]. Note: I Actually Found It And Posted It On YouTube A Few Days Ago, But I've Been Having Problems Trying To Post It Here And I Finally Did It. It seems the show had been screened at a korean culutral center years ago. Something interesting to note is that Capri is the only character in the other characters poster which isn't in any found episodes which means his episode is also still missing. There is multiple curious canimals images of artwork and merchandise found by not too much is known about them. A prototype koby plush was found, but oddly, nothing else is prototype in the original photo and place I found it on.(canimalworld's naverblog). I had also found a picture from a possible Curious Canimals animation but not much else is known about it. You can see it in with the other photos. It is a picture of a bunch of cans and a white background. I also found a picture which looks like the place is screening a curious canimals episode. It also looks like it planned to have 78 episodes, which means many could be lost. (It may have had less, one source I went to while looking for news articles on the show said 26 episodes were planned). But another thing is, why is balloon so easy to find? I found it on facebook, youtube, naver blog and I even found a picture of the episode playing at the 2009 character fair. (They had curious canimals stuff there), it seems like it was the easiest one to find, but why? Well, let's start our discussion on the era's of curious canimals to help you know better. For some reason, it seems curious canimals changed a lot over time according to everything found. So let's start: In the first Era, ato was grey and named boba, but in the second Era, he is brown and is named Paul but everything else is probably the same. But in the third era, it was closer to the original canimals except 1. Fizzy had a flower on his can 2. Ato's face was different and 3. Uly still kept looking like his prototype design and 4. Mimi was introduced and replaced wooang. But later, uly still had a blue can and fizzy still had a flower and ato kinda still looked sorta different but uly changed to more of his new design but with a blue can and mimi stayed, only uly morphed into a more new design, eventually they changed it to orange and removed fizzy's flower, and changed ato's face was changed and then that was how the final design of the Canimals were made. So how does that answer the question you may ask, well, since there are different eras, it is slightly possible that balloon was the only episode made with ato's second design. But that could be wrong and balloon could be really a just ironically easy episode to find. Just remember, there is still Canimals media lurking in the Voozclub Archives.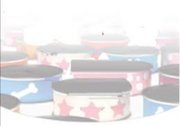 I hope more will get found soon on this series. But that's all for now, see you soon!
UPDATE #2 10/10/20 by User Canimals Stuff: I found a whole curious canimals calendar on naver blog, using the 2010 Christmas short designs. It was posted by a user named mong mong (or something along the lines of that), it was likely made in 2010. Interestingly enough, the user posted it on naver blog actually only a couple years ago, it seems the user worked on it, saying they helped draw it and make it, except for the 3d parts, a lot of the images here were remade with the newest designs for promo art and social media posts, I will post the entire calendar here in images.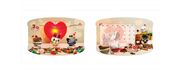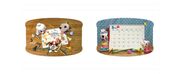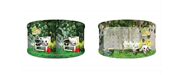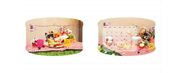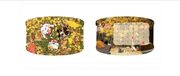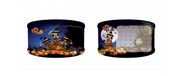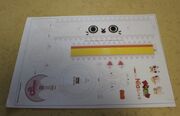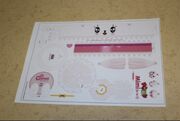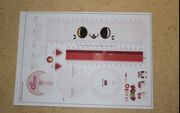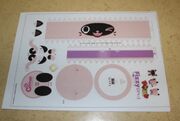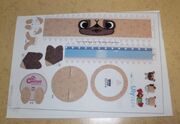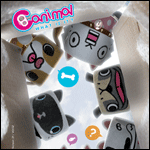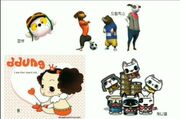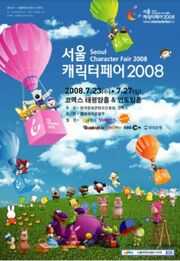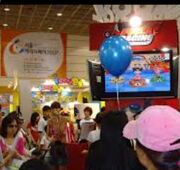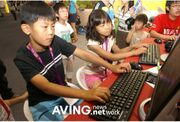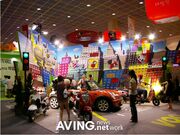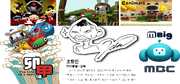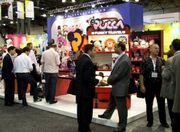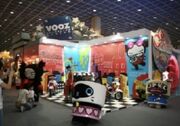 UPDATE #3 10/25/20 by User Canimals Stuff: I found model designs of all the characters on naver blog, which might imply that Leon was created the same time around mimi, the model designs have the prototype designs of main and minor characters. They are in 3d and the person who posted it on naver blog claimed to work on them. I also found more curious canimals papercrafts, most have minor differences, biggest being that all have the "Curious Canimals" logo at the bottom, they all have at least one difference (not counting the curious canimals logo a the bottom) to there new papercrafts, ato, fizzy and uly's face and cans are different. (Uly and Ato had different looking faces in the series but fizzy did have a different expression even though his designs is the mostly the same, he also has his curious canimals, and Uly has his blue can, oddly Fizzy has a purple can and Ato's can looks slightly yellow) But Mimi, Oz and Nia only have one difference, Mimi's glitter eyes are in the shape of a circle, but in the new papercraft, they are diamond shaped, Nia is missing her bow tie and Oz has what appears to be a miscolored eye, one is white. I also found a curious canimals image on naver blog with tons of merchandise including plush, baskets, slippers and clocks. It also has what appears to be a Curious Canimals DS game in the image. It seems curious canimals had a community and fans at some point but has dissapeared into the darkness of the internet. I searched across naver blog and this is all I could find for curious canimals fully, but who knows, there might be more.
Yet Another Update on 11/13/20: this isn't much new information but on a Canimals video from the offical voozclub naver blog, the video has a lot of canimals images, clips and stuff shown, It has a Curious Canimals image from one of the curious canimals character fairs, Sometime in the video when it goes to the Character Fair showcase, if you want to see the image i posted it on the wiki and I reposted the video on youtube. If you want to see it go to this video at around 5:15 or 5:16, here is the link: https://youtu.be/oVR66bxyJsI. Edit: what appears to be a Curious Canimals lunchbox is also seen.
BIG UPDATE #5 12/22/20 Never mentioned before at all for some reason even though it is the first result for Happy: Canimal: We Can Do It! It's an amazing find, i found a page on the Curious Canimals (Happy Canimal: We Can Do It! Version)'s trademark, status and info on a trademark website named Trademarkia, and it might have actually been registered as a trademark in the USA in July 10, 2008, according to the website, and that it might have been cancelled on March 15, 2010. It gathers so much information on the products planned now and tv show stuff, and here is the link to the the website page: https://trademark.trademarkia.com/happy-canimal-we-can-do-it-77519294.html
From now on, I am going to post all of my pictures down here so I don't lose my mind: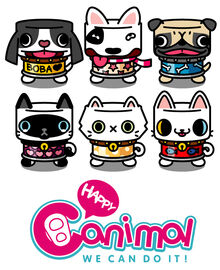 References
http://lostmedia.wikia.com/wiki/Canimals:_Bigger_Animals
https://www.youtube.com/watch?v=Yy45uX3049Q
https://www.youtube.com/results?search_query=Canimals+2008+
https://www.youtube.com/watch?v=-mWYYpwp2Dc&t=160s
https://scratch.mit.edu/projects/101842937/
http://www.panoramaaudiovisual.com/2009/10/06/canimal-de-brb-internacional-sobresale-en-cannes/
https://www.youtube.com/watch?v=00lmNUc7vSU
https://m.downloadatoz.com/canimals-little-guardians/com.play.canimaldefense/
http://benprice01.blogspot.co.uk/2010/03/news-031710.html
http://www.panoramaaudiovisual.com/2009/10/06/canimal-de-brb-internacional-sobresale-en-cannes/
http://imclicensing.com.ar/boletines/2011-02/cont/canimals.html
https://www.youtube.com/watch?v=E_ew10hrKXs&app=desktop
http://www.imgrum.net/media/1054314559602065487_51981695
https://www.youtube.com/watch?v=RNFx0pr_kJY
http://trademark.markify.com/trademarks/ctm/happy+canimal+we+can+do+it!/007045479/?lang=sv
http://voozclub.com/wordpress/about
globo ENCONTRADO http://www.youtube./4FKHIaKHIgA
Skunk (FOUND)
Christmas (FOUND)
Dance (FOUND)
Larger Animals (PARTIALLY FOUND)
Angry Runner (FOUND)
Community content is available under
CC-BY-SA
unless otherwise noted.