In April 1965, Coca-Cola commissioned "A Charlie Brown Christmas", to which that special included product placement for the soft drink; most notably sponsor ID's with a unique animated sequence. After thi, each of the Peanuts specials of the late 60's featured fully animated scenes depicting the sponsors however many of the late 60's tags are lost.
According to TV Guide Ads and Lee Mendelson's website, the last special to be sponsored by Dolly Madison with Coca-Cola was "He's Your Dog, Charlie Brown"
Found Sponsor Sequences
YouTube users Robatsea2009 and spetragl have unearthed various pieces of missing sponsor sequences
"A Charlie Brown Christmas"
Footage of Linus crashing into the Coca-Cola sign exists on YouTube as well as subsequent specials, including reissue tags incorporating Dolly Madison snack cakes. Other versions include alternate take from promo with the sign saying "DANGER"
The end credits music fades early in current version because "best wishes" were given to the sponsors of that year's broadcasts, although "A Charlie Brown Christmas" had "Merry Christmas from the people who bottle Coca-Cola".The audio from a late 60's reissue is found as well omitting the coke graphic and going straight to the end screen.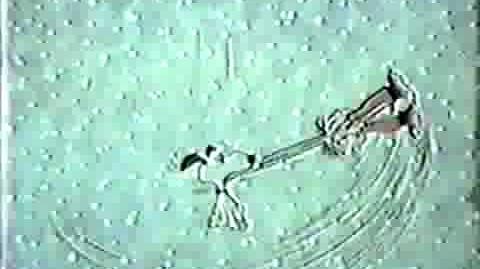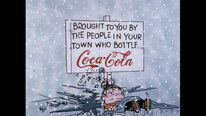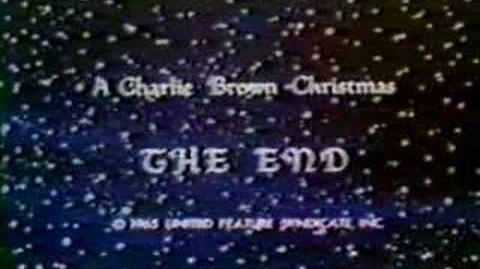 "Charlie Brown's All-Stars":
Charlie Brown mopes by a Coca-Cola sign (this time with circular red "Drink Coca-Cola" logo) original in black-and-white and spegtragl has a color reissue with the late 60's Dolly Madison logo. Only late 60's reissue exists in collector circles and is only version in color for the "best wishes" greetings.
"It's The Great Pumpkin Charlie Brown":
Although TV Guides list Coca-Cola as the sponsor it is unclear if Robatsea2009's YouTube version is original or the following repeat, as Dolly Madison is added along with Coca-Cola. Chances are it was retaken, as a similar scene exists in a promo. End credits exist for unknown mid 60's version. The Peanuts characters run around in Halloween costumes by the sign(s) and Snoopy dances.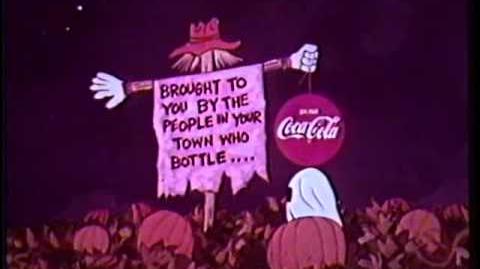 Lost Sponsor Sequences
You're in Love, Charlie Brown
He's Your Dog Charlie Brown
It Was A Short Summer Charlie Brown
Play It Again Charlie Brown
It is unclear when the special sequences stopped; however it is best guessed to be the early 70's as the FCC had made a rule then allowing no advertising within children's programming. Standard sponsor tags have been shown annually until CBS stopped showing Peanuts specials after being transferred to ABC in 2001.
Community content is available under
CC-BY-SA
unless otherwise noted.