The pilot of the 2002 animated program Cyberchase aired in March 2000. It was called "The Poddelville Caper" and featured very different animation than the final show, and didn't have Christopher Lloyd as The Hacker. Another aspect of the pilot is the absence of Digit.
An alternate version of it was released as part of the 2002 series. The original seems to be lost.**
UPDATE 10/23/18:* It has been found!!! 
UPDATE 11/9/2018: The version posted is the version seen on national television after the series premiere in 2002. The original was displayed to a group of children for testing in 2000, and was once aired in Spring 2000, but was never placed on TV listings as the posted version until 2002. Our apologies for the misinformation.

Cyberchase 107 The Poddleville Case part 1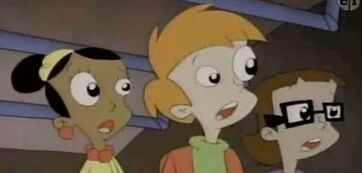 Community content is available under
CC-BY-SA
unless otherwise noted.