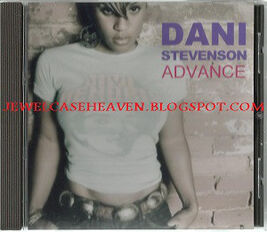 Is There Another?! was supposed to be singer Dani Stevenson's debut album.
After Stevenson was featured on rapper Nelly's 2002 song "Hot in Herre", Universal Records allowed her to make a debut album which was originally supposed to be released in March of 2003.
In 2002, Stevenson released the lead single from the album "Honk Your Horn", which managed to peak at #24 on Billboard's Hot Singles Sales chart.
The follow-up single "Yo, Yo, Yo" failed to exceed to expectations and by 2004, the album's release date was pushed back.
Stevenson eventually left Universal Records and her debut album ended up getting shelved, but an advanced promotional copy was available (according to Discogs.com).
Tracklisting (according to Discogs)
Intro
Yo, Yo, Yo
Bogus
What Would You Do
Fed Up
Still in Love
Fever
My Bad
Is There Another
Honk Your Horn (feat. Missy Elliott)
Hot Like Fire (feat. Mr. Cheeks)
Jungle Up In Here
Outro
Community content is available under
CC-BY-SA
unless otherwise noted.