I am desperately trying to find this show that I caught an episode of about 8ish years ago (I remember being old enough to think it was stupid but young enough not to turn it off). It had these twin girls and their younger brother, all of whom had very basic American names, and I think the girls' names were similar (Zoey or Ashley or Kayla or something forgettable). In the title sequence, the boy went up and nailed a board with his name on it to the title card. The board falls, and he tacks it back up sideways and gives up. All 3 kids were blond and white, and I'm thinking the boy's name was zack or something like that. The kids are all around 11 or 12, and I think the show was aimed at preteens. In this show, these kids would make DIY crafts and life hacks out of things from your house. I think I remember the episode having to do with building planes out of popsicle sticks and making oatmeal cupcakes (or some dessert).
This show was also aired in close proximity with a show called Switched! where kids would switch lives for a day, to give you an idea of the kind of show it was. This mystery DIY show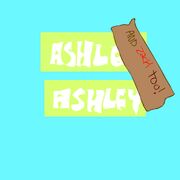 was very clean and nice looking, which is why I refuse to accept that it's just gone.
I remember seeing the show with my parents, implying that it aired later on in the day, possibly around 5 or 6 PM. I have googled so many things, for my life I cannot find it. Please help. Attached should be a poor artist's rendition of what the title card might have looked like if I remember correctly.
Community content is available under
CC-BY-SA
unless otherwise noted.