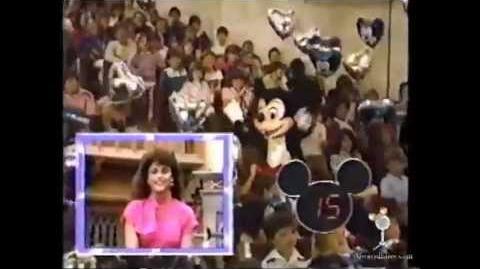 When The Disney Channel launched in 1983, the channel premiered several original programs, like "Welcome to Pooh Corner" and "You and Me, Kid". Those shows were aired on the channel for years, but there was one original show that was only shown for the first few weeks of the channel's launch, which was Dreamfinders. The show is based on the former EPCOT Center (now called Epcot) attraction, "Journey Into Imagination", which turned to "Journey Into Your Imagination" in 1999, and as of 2002, "Journey Into Imagination with Figment". The ride is about Figment, a purple dragon, and his friend, Dreamfinder, as they go on a musical journey into the Imagination. Think of that ride, but probably without Figment, as a TV Show.
The show, as The Disney Channel Magazine described it, was about a group of children in a "real world" setting, as they are in some kind of problem. Dreamfinder (or as the show called him, Old Eli) would take the kids to "The Realm of Imagination", where they use their ideas to find a creative solution. However, Fear, the show's villain, along with his minions, would attempt to take the children and Eli to the abyss of "Bewilderedness". The show was an hour long, and shown on the weekends.
The show was believed to have 3 Episodes before being cancelled. In December of 2016, LMW user "theraincrafter" obtained a script of one of the episodes called "Just in Time". He then posted a download to the script on Mega. The script confirms that Figment was going to appear in the show and that Dreamfinder and Old Eli are separate characters (played by the same person). No episodes were produced outside of the one script, but Journey into Imagination would later get another Show based on the ride, known as Figment: Language Arts Through Imagination, which was direct-to-VHS and lasted 11 Episodes.
External Links