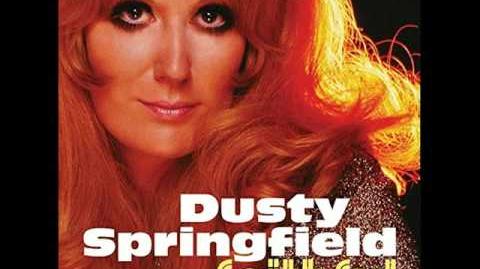 After two albums for Atlantic Records (1969's acclaimed Dusty in Memphis and 1970's A Brand New Me), British soul singer Dusty Springfield began work on a third Atlantic album (with the working title of Faithful), produced by Jeff Barry. Two singles were released from the planned disc, "Haunted"/"Nothing is Forever" and "I Believe in You"/"Someone Who Cares". Both flopped, and Dusty then left Atlantic to sign with ABC-Dunhill. The masters for the nine other tracks ("Love Shine Down", "Make It With You", "All the King's Horses", "I'll Be Faithful", "Naztech Trace", "Have a Good Life Baby", "Live Here With You", "You've Got a Friend", and "I Found My Way Through the Darkness" - also known as just "I Found My Way") were believed to have been destroyed in the same Atlantic Records storage fire that also took Dusty's unissued rendition of the Bee Gees' "To Love Somebody" with it, but thankfully, this was not true (at least not for the Faithful tracks). In the 1990s, Barry was asked about the sessions, and he said that he had completed stereo mixes of every song on the planned album (a mono mix of "I'll Be Faithful" survived into the Nineties, and was issued on the CD release of A Brand New Me). The remaining tracks were issued on the 1999 Rhino deluxe edition CD of Dusty in Memphis, and the album as a whole was released (as Springfield's first posthumous album) in April 2015 by Real Gone Music, under its working title.
Community content is available under
CC-BY-SA
unless otherwise noted.