Doctor Strange in The Multiverse o Madness - The Loop
Play Sound
E.T. the Extra-Terrestrial is one of the most critically acclaimed films of all time. Of course, this means that it got translated into different languages, such as Spanish, French, German, Italian, Japanese, etc. This movie is popular worldwide, but some dubbed versions are currently lost.
Danish
According to the IEP Wiki, there is a Danish dub named "E.T.". But, there is no proof of a dubbed version existing.
2/2/2019 EDIT: Proof of this dub has FINALLY been found! Credit to Collinsmbo94 : http://www.danskefilmstemmer.dk/Film.php?fid=954
Hebrew
This dub is EXTREMELY rare. It is unknown if it has been released on DVD, as the closest info is that the German DVD of E.T. comes with Hebrew subtitles. But according to the Wikipedia, there was a dub, which even includes the main cast: [https://he.wikipedia.org/wiki/%D7%90%D7%99.%D7%98%D7%99._-_%D7%97%D7%91%D7%A8_%D7%9E%D7%9B%D7%95%D7%9B%D7%91_%D7%90%D7%97%D7%A8 ]
A Hebrew language poster was also found on Wikipedia.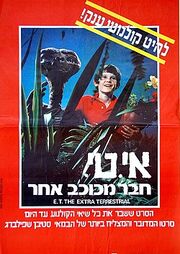 Here are some other miscellaneous images found on other websites: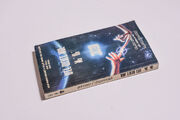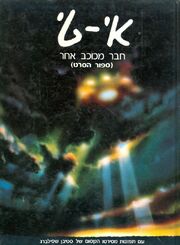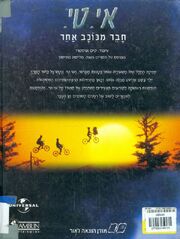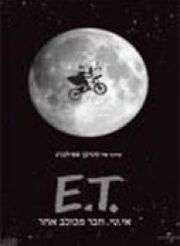 Lithuanian
It is unknown if this dub exists, but if it does, it was most likely a voice-over. The Lithuanian title is Ateivis.
2/1/2019 EDIT: A Lithuanian dub exists!!! And as predicted, it is in the voice-over format and can be found here: https://www.filmai.in/ateivis-lietuviu-kalba
Mongolian
Almost nothing is known about this obscure version. In fact, there is no proof that it was ever a dub, but it most likely exists in the voice-over format. The Mongolian title is Тулаант.
Norwegian
This dub is rare and obscure, but exists according to the Norwegian Wikipedia, which even includes the cast: [1]
Tamil
Not much is known about this dub, even the title is unknown. But thankfully, a ton of clips have been posted on this YouTube channel: [2] Now Closed Due To Copyright Claims...
Thai
This movie was also translated to Thai, but unlike the other versions, there is no known way to watch this dub outside of Thailand.
There are two titles to this dub; อี.ที. เพื่อนรัก and อี.ที. เพื่อนรักจากต่างดาว. The first 30 minutes and 8 seconds are available here ([3]), but it is not available in the U.S., even though it is most likely available to anyone with a VPN. Other miscellaneous findings have been made, such as these images: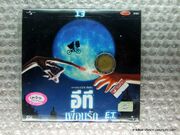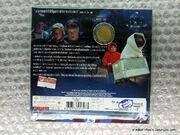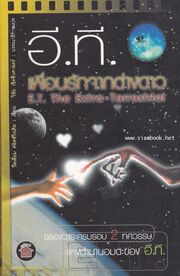 Along with these images, here are some posters: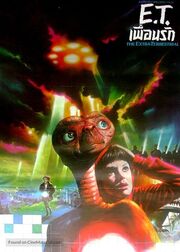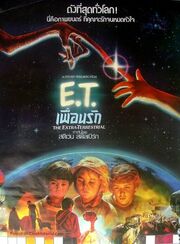 Here are some other findings: [4] [5] [6]
Swedish
The story of this dub is basically the same as Norwegian. [7]
Vietnamese
This dub actually has a lot of information available for it, it's just REALLY hard to find. E.T. Sinh vật ngoài hành tinh premiered on Vietnamese TV through HTV3 on November 10th, 2018. The cast is available on Wikipedia: [8]
Also, here are some promos: [9] [10]
Conclusion
In conclusion, not every dub will be found, as there are many that are even more obscure than the ones in this article, and unconfirmed ones exist such as Hindi, Telugu, Chinese, and Korean.