Doctor Strange in The Multiverse o Madness - The Loop
Play Sound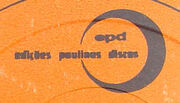 Please, someone help me find this record, and make the rest of the collection available for the public!
Edições Paulinas is a Catholic community that sell from bibles to kids stories and bibles passages books simplified for them.
There is others collections by the same company :
collections names:
https://produto.mercadolivre.com.br/MLB-1177707278-compacto-lote-edicoes-paulinas-cnbb-fraternidade-canarinhos-_JM#position=12&type=item&tracking_id=0d18f9e2-d153-4b17-ad9e-7a558ce6a3f4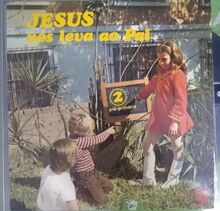 Jesus nos leva ao pai
Records in this collection:
EPD Jesus nos leva ao pai pre 1
EPD 0216 Jesus nos leva ao pai pré 2
https://youtu.be/c9QEhAo5dhw?t=177
EPD 0223 Jesus nos leva ao pai 2° ano (3)
Coleção Mini Estórias
Records in this collection:
EPD 076 Florzinha Azul
EPD 077 O Pastorzinho
EPD 078 Um desejo de natal
https://produto.mercadolivre.com.br/MLB-1130246847-compacto-um-desejo-de-natal-historinha-infantil-_JM#position=3&type=item&tracking_id=26c62d7d-75ff-4706-a82e-845c569e9028
EPD 079 O segredo de uma boa ação
EPD 080 O pequeno Batalhão/Aventura no bosque
EPD 081 O jangadeiro corajoso
EPD 157 Festa De São João
https://produto.mercadolivre.com.br/MLB-1117857967-6-disco-compacto-vinil-infantil-catolico-paulinas-amarelinha-_JM#position=20&type=item&tracking_id=a821d0cf-f840-4e4d-9eed-68717f8f45f0
https://produto.mercadolivre.com.br/MLB-864984315-compacto-vinil-festa-de-so-joo-coleco-mini-estorias-_JM#position=19&type=item&tracking_id=186674fa-99d0-450a-9148-73ed4568bee4
Vinyl record name:Festa na sapataria (sapataria escrito com uma grafia diferente)
Edition:Edições Paulinas (EPD 0174)
Recently found:
https://m.facebook.com/grupogwaya/videos/1270123303334589/
A person retelling the story of the record, but the record is still missing

Collection: Mini estórias
Text by: C.Nogueira F. S. P
Songs and Arrangements by Wilma Camargo
Cast: "Estorinhas"
Set: C. Nogueira
São Paulo
Made by Som Indústria e comércio S. A
Rua Argentina, 173 - São Bernardo do Campo ( Ruoge Ramos) Est. de S. Paulo
C. G. C. 61.160.842
Part of the message I sent to blameitonjorge:
A story/song about a shoe maker working with his shoes. About he only tinking of work, while his shoes wanted him to have fun.
The record was from "Edições Paulinas Discos", "Festa na Sapataria" ( shoe store party ).
It was a record in the "Coleção Estorinhas" collection.
My mother remebers some parts of it, I will transcribe them bellow.
(Portuguese)
"O mestre remendão
Só sabe remendar
Tocando sua sanfona sem parar."
...
"Tem dó, tem dó!
O que é velho fica novo..."
(English)
"The patch master
Just know how to patch
Playing his accordion without stopping."

...
"Have mercy, have mercy.
What is old becomes new!"

The "have Mercy" sentence is said by the shoes for the patcher to have mercy for himself and stop working a little.
My father still owns the Edições Paulinas record by the name Jesus nos leva ao pai.
Those Festa na Sapataria pictures where taken from a Mercado Livre seller, that already sold the record so he removed the post.
If you know anything from the rest of this collection, please help expanding the page!
I will add more info as i find it.
Links:
Those pictures where taken from Mercado Livre ( a "selling used stuff" kinda site).
https://produto.mercadolivre.com.br/MLB-1172494852-compacto-jesus-nos-leva-ao-pai-cancoes-catequeticas-e-_JM#position=1&type=item&tracking_id=184bf4cb-05eb-4631-8e8e-5a3ef4d29d5d
https://www.discogs.com/pt_BR/label/245517-Edições-Paulinas-Discos
Update:
Festa na Sapataria has been found!! After being unheard for a long time, you can finally listen to it!!
More information on the lost records of Edições Paulinas Discos:
http://padrezezinhoscj.blogspot.com/2013/01/primeiros-discos-das-edicoes-paulinas.html?m=1
https://produto.mercadolivre.com.br/MLB-762592072-jesus-nos-leva-ao-pai-livro-do-aluno-03-_JM
https://produto.mercadolivre.com.br/MLB-1317654484-lp-natal-de-amor-e-paz-1972-edicoes-paulinas-vinil-_JM#position=20&type=item&tracking_id=7f287439-cba2-4d60-99c0-f1bacf901ae5
http://padrezezinhoscj.blogspot.com/2013/01/primeiros-discos-das-edicoes-paulinas.html?m=1