Due to the immense success of the A Nightmare on Elm Street franchise, a tie-in TV show was released in 1988 and ran until 1990. The show was well known for its dark storylines and sometimes very graphic violence.
Each episode was introduced by Fred Krueger, played by Robert Englund, and had him as the main villain of the show in a few episodes, including No More Mr. Nice Guy and Sister's Keeper, which were one long story.
The first season of the show was given a DVD release in the UK but since there was a lack of interest, they never released the other seasons in the UK or any of them in North America. Episodes uploaded to Youtube get taken down very quickly, and the only recordings of most of the episodes are off old VHS tapes, obviously taken straight off the TV (many have the commercials left in). Most of the 44 episodes have become pretty much impossible to find, and unlike the 1990's Friday the 13th TV show, it hasn't had many releases. Only short clips of the show have survived New Line's purge of Youtube and other video sites, and the relative obscurity of the show in recent years (it was aired before Elvira's show, so it was on pretty late) hasn't helped much.
No American TV stations ran the show until recently. However, El Rey Network recently announced plans to air Freddy's Nightmares in a
new press release.
They have now begun to air four episodes per week on Friday evenings. If past appearances of the show are any indication, this won't last very long, so if you've ever wanted to watch Freddy's Nightmares, now is your big chance (provided you get El Rey).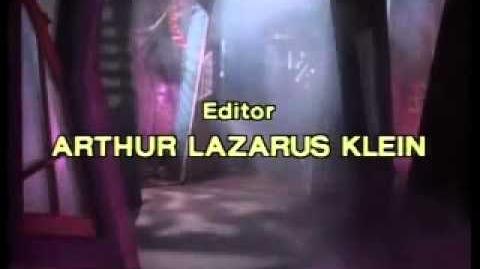 Episodes
Released on VHS: * for North American release, ** for UK release Released on DVD: <> for the one release Released on Blu-ray: +
Season 1
1) No More Mr. Nice Guy *,**, <>
2) It's a Miserable Life (was on Youtube under the name Beefy Boy) **, <>, +
3) Killer Instinct **, <>, +
4) Freddy's Tricks and Treats *,**
5) Judy Miller, Come on Down **
6) Saturday Night Special **
7) Sister's Keeper **
8) Mother's Day **
9) Rebel Without a Car **
10) The Bride Wore Red **
11) Do Dream's Bleed? **
12) The End of the World
13) Deadline **
14) Black Tickets **
15) School Daze
16) Cabin Fever
17) Love Stinks **
18) The Art of Death
19) Missing Persons
20) The Light at the End of the Tunnel
21) Identity Crisis
22) Safe Sex **
Season 2
23) Dreams Come True
24) Heartbreak Hotel
25) Welcome to Springwood
26) Photo Finish
27) Memory Overload
28) Lucky Stiff *
29) Silence is Golden
30) Bloodlines
31) Monkey Dreams
32) Do You Know Where the Kids Are?
33) Dreams that Kill *
34) It's My Party and You'll Die if I want You To *
35) What You Don't Know Can Kill You
36) Easy Come, Easy Go
37) Prime Cut
38) Interior Loft
39) Interior Loft-Later
40) Fun House
41) A Family Affair
42) Dust to Dust
43) Prisoner of Love
44) Life Sentence
References
The Wikipedia article [1]
The lack of episodes on TV.com says it all [2]
Community content is available under
CC-BY-SA
unless otherwise noted.