Fun Palace was a 2001 production show which was made as a pilot for the channel Boomerang. Fun Palace was an upbeat show about these puppets who ended up getting themselves mixed up into problems about their palace, which can change shape, form and just get into mischief. The castle of what I could remember seemed to be alive in some sense, as in a user named '44_AppleDash' recalled one episode where the house seemed to shake uncontrollably once one of the puppets got a bright yellow feather. the house shook uncontrollably once the puppets brushed the bright yellow feather against a wall, Not much is known about this show and only a little information is available online. The show only ran for an astonishing 9 episodes before being canceled for having a dark plot which was "Too inappropriate for kids." The episodes are now lost, and none have surfaced since.
Update - Friday Nov 18, 2016
An audio clip named 'FP-2001-9/10/01.mp4' was found by Blazefire12. The find has lead us to beleve that it is a part of the show, and we are speculating the FP means Fun Palace, but we aren't sure. Due to the Wiki not being able to put on Mp3, we will take a while formating it to mp4 so it can be viewed. We are sorry.
(This may take a bit, sorry!)
- 44AppleDash :(
Pictures APDH
From what I found, here are the 2 pictures Blazefire12 from the internet. It was really hard to find these, so we don't quite know where he got these. If I do get a link or find it again, I will post it so people get a better understanding of this and in hopes it gets found!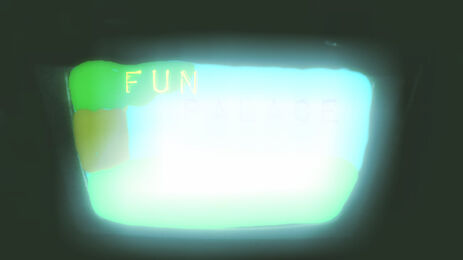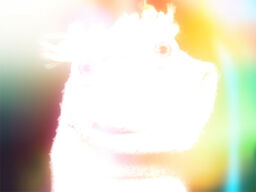 Community content is available under
CC-BY-SA
unless otherwise noted.