The Gamate is a Taiwanese handheld console released in Taiwan in May 1, 1990 by Bit Corp. Unlike the Game Boy, the console uses card-based software for games which is very similar to the Turbo-Grafx 16. Most of the library of games haven't been dumped so far as of 2019.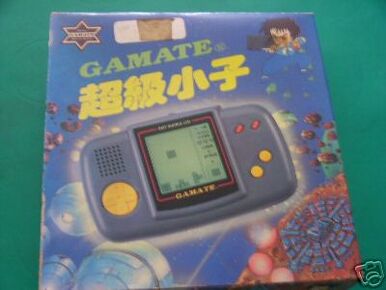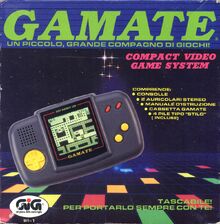 List of games that are known to exist
C1001: Cube-Up (dumped)
C1002: Witty Apee (dumped)
C1003: Box Forum (dumped)
C1004: Mighty Tank (dumped)
C1005: Enchanted Bricks (dumped)
C1006: Mini Golf (dumped)
C1007: Galaxy Invaders (dumped)
C1008: Legend of Dragon Knight (dumped)
C1009: Tornado (dumped)
C1010: Bump n' Run (undumped)
C1011: Money Maze (dumped)
C1012: Pharoh Revenger (dumped)
C1013: Dino Bibo (dumped)
C1014: Time Warrior (dumped)
C1015: Kill Shot (dumped)
C1016: Volcano Panic (dumped)
C1017: Devil Castle (dumped)
C1018: Kung-Fu Fighter (dumped)
C1019: Dino Ball (dumped)
C1020: Bad Bud Chou Chu's Adventure (undumped)
C1021: Myth of Asamia (dumped)
C1022: Pipemania (dumped)
C1023: Tennis (dumped)
C1024: Marauder (dumped)
C1025: Jackpot (undumped)
C1026: Flippuzzler (undumped)
C1027: Monster Pinball (undumped)
C1028: Vindicators (dumped)
C1029: Brick Blaster (dumped)
C1030: Beach Volleyball (undumped)
C1031: Bomb Blaster (dumped)
C1032: Cosmic Fighter (dumped)
C1033: Fist of Thunder (dumped)
C1034: Superboy (undumped)
C1035: Treasure Hunter (dumped)
C1036: Jewelriss (dumped)
C1037: Nightmare of Santa Claus (dumped)
C1038: Mars Voyage (undumped)
C1039: Fortress of Fierceness (undumped)
C1040: Incantaional Couple (undumped)
C1041: Mighty Boxer (undumped)
C1042: Flying Goblin (dumped)
C1043: Boom! (dumped)

C1044: Snowman Legend (dumped)
C1045: World Cup Soccer (dumped)
C1046: Kiki Island (dumped)
C1047: Fortune n' Luck (dumped)
C1048: Baseball (dumped)
C1049: Punk Boy (dumped)
C1050: 7 Famous (existence unconfirmed)(dumped)
C1051: Unknown (dumped)
C1052: 7 Famous(a different ID number for the same game)(dumped)

C1053: Metamorphosier (undumped)
C1054: Magic Jigsaw (dumped)
C1055: Unknown (existence unconfirmed)(undumped)
C1056: GP Race (dumped)
C1057: Unknown (undumped)
C1058: Unknown (undumped)
C1059-C1067: Unknown (undumped)
C1068: Unknown (undumped)
C1401: 4 In 1 (dumped)
K1001: Unknown (undumped)
?????: Dinosuar Park (undumped)
?????: Fantasy Travel (undumped)
?????: Unknown (undumped)
?????: Unknown (undumped)
List of rumored?Existence Unconfirmed games
2nd Space
Alice In Wonderland
Ball Storm
Balloon Voyage
Captain Knick Knack
Puppet Knight
Super Mario Bros.
Videos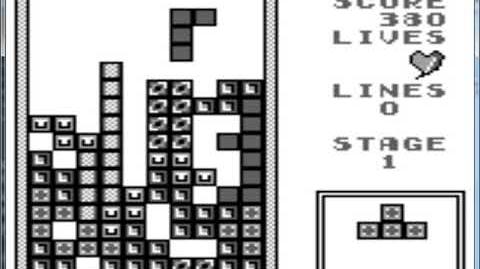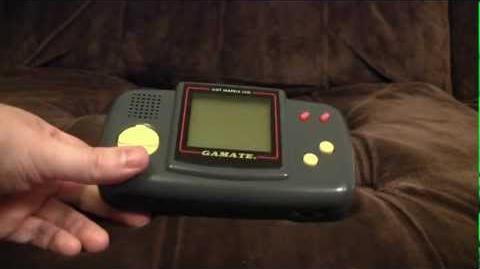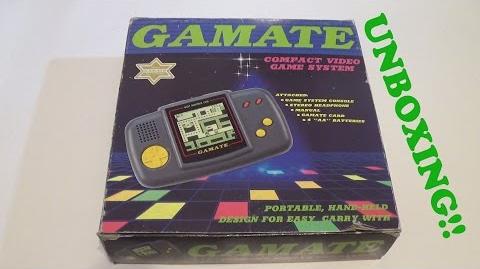 Community content is available under
CC-BY-SA
unless otherwise noted.