"Genius, Sheenius, or Inbetweenius" was a special that aired on Nickelodeon on May 19, 2007. The special consisted of a broadcast of the 2001 film "Jimmy Neutron: Boy Genius", supplied with audio commentary from the original voice actors of Jimmy, Sheen, and Carl. The commentary was done in the style of Mystery Science Theater 3000, going so far as to include movie theater silhouettes and even have characters move along with the voices of their respective voice actors. The commentary has never been officially released and no copies of the commentary are known to have been uploaded onto the internet. If you want to watch something similar click this
video
.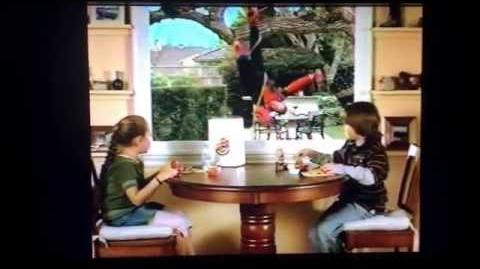 UPDATE: June 13, 2019 - Originally, someone recorded the entire special with a camcorder as they didn't have a capture card at the time. It was available for awhile until it was taken down because the entire recording (including commercials) has been been made available online via Google Drive.
Community content is available under
CC-BY-SA
unless otherwise noted.