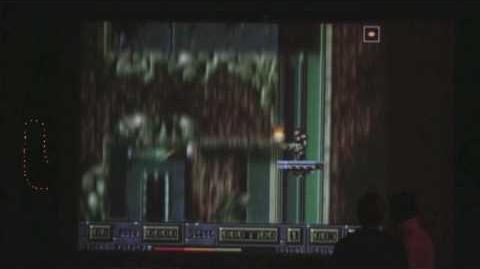 Hardcore is a cancelled 1994 video game developed by DICE/Digital Illusions and published by Psygnosis that was scheduled for release in November 1994 (copyright date says 1995) on Amiga, Sega Genesis and Sega CD. The game is a typical run-and-gun platformer with similarities to the Turrican series. The Genesis port was nearly finished when Psygnosis cancelled all its Genesis titles, including Hardcore plus Bill's Tomato Game, ResQ, Prince of Persia 2: The Shadow and the Flame, Shadow of the Beast III and Blood Money.
Years later, a video of a prototype of the Genesis version has surfaced on YouTube, but a ROM has yet to be dumped, and nothing has resurfaced of the Amiga or Sega CD ports.
References
http://www.unseen64.net/2008/07/15/hardcore-mdg-and-mega-cd-cancelled/ Unseen 64 article
Community content is available under
CC-BY-SA
unless otherwise noted.