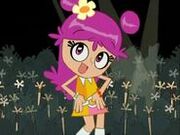 Hi Hi Puffy AmiYumi is an American animated television series created by Sam Register for Cartoon Network. Produced by Renegade Animation and Cartoon Network Studios, the series stars fictionalized and animated versions of the Japanese pop rock group Puffy AmiYumi. The series premiered on November 19, 2004 and ended its run on June 27, 2006, with a total of three seasons and 39 episodes, leaving a total of 34 episodes aired and five episodes unaired in North America.
It is not clear whether this cartoon is dubbed in Turkish or not.There is this video on the internet.This video looks intro, does not contain any Turkish dubbing voices. The title is "Merhaba Merhaba Kabarık AmiYumi" and was aired on an unknown channel.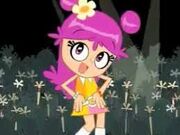 https://www.youtube.com/watch?v=xoo31jJRV5s&fbclid=IwAR1_P5fzlCaXA-emX9x_lpIIzIEF84i-R7aUKa73jBVvartfFtXGX4ehl_0&ab_channel=DerinG%C3%BCner
Community content is available under
CC-BY-SA
unless otherwise noted.