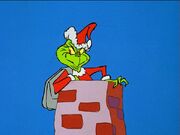 How the Grinch Stole Christmas! is a 1966 animated televevision special based on the 1957 children's book of the same name by Dr. Seuss, directed and co-produced by Chuck Jones. It originally aired on CBS on December 18, 1966. This special is about the Grinch attempting to ruin Christmas of the village of the Whoville.
In 2001, 35 years after the originals release, Cartoon Network Japan produced a Japanese dub of the special that airs every Christmas much like the American counterpart. Under the name "グリンチのクリスマス".[1]
It's unknown if they dubbed the songs or kept them in English with Japanese subs. It has never been released on DVD or aired on any Japanese network. [2] While the Japanese translation of the book, 2000 live-action adaptation, and the Illumination computer generated animated adaptation are easily avaliable. Making this one very rare and hard to get a hold of unless you live in Japan.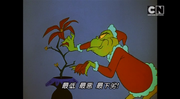 Refernces
Community content is available under
CC-BY-SA
unless otherwise noted.