Jimmy Neutron: Gotta Blast! Rocket Race was an online Nickelodeon racing game released in 2002 that was developed on the 3D Groove engine. Players would enter codes from Nickelodeon merchandise or Quaker Oats products to build rockets and race them on at least four maps. Several game sessions would be played over commercial breaks. Not much else is known about the game since it's been defunct for years.
As of February 2017, the website has been removed from Nickelodeon's website.
Only files from the Internet Archive's Wayback Machine can be uncovered.
The original promotion can be uncovered online from YouTube which features a 1 minute long video advertising the product. The codes could be acquired from Quaker Oats products and Nickelodeon merchandise.
A possible lead on who worked on the game is [Papola|John Papola], who received an award for his work on the game.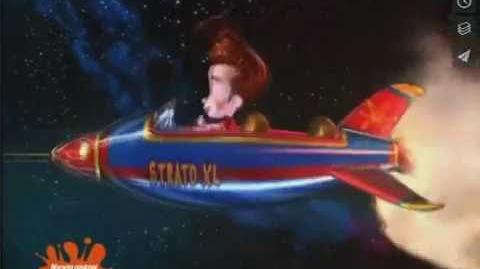 Two of the promotional videos have now been discovered, which simply advertised playing the game. During the second promotion, it was revealed that 4 items from the Nickelodeon merchandise could give you "Mega Power Up Codes." These codes were said to give you limited edition items for your rocket.
There also exists an advertisement that ran in 2002 featuring races from the game. A game which features, "Bugie Mugi vs. Toottank" can be found online with Jimmy Neutron's commentary.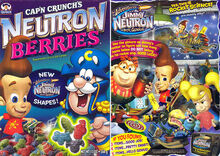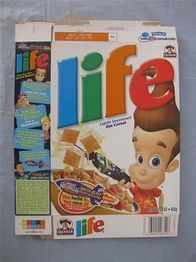 During the time Quaker Oats partnered with Nickeodeon for the game, they ran a cereal box called "Neutron Berries," which was an advertisement of Cap'n Crunch cereal featured with some of the Jimmy Neutron characters. An ad was ran for this cereal in 2002, starring Jimmy Neutron and Carl.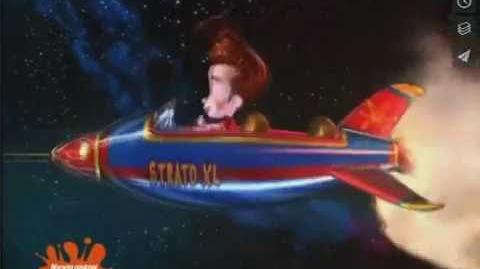 In July 2017 a new user of the 3D Groove Discord under the username kaj found the game files while digging through Nick's website, and the files were uploaded to MEGA. The game is playable, but only the Space Course is provided, changes to the rocket cannot be saved, and you cannot look at flight records or upgrade your rocket.
YouTube user Rugrats1991 uploaded gameplay footage of Rocket Race to his YouTube Channel.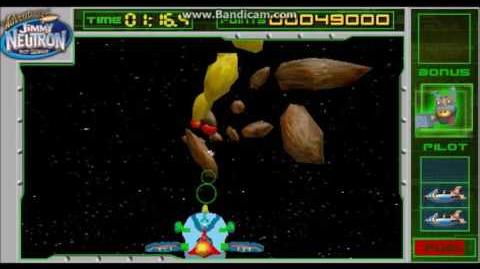 Community content is available under
CC-BY-SA
unless otherwise noted.