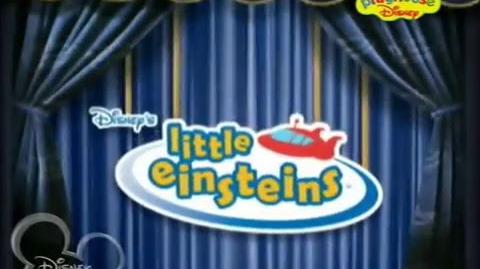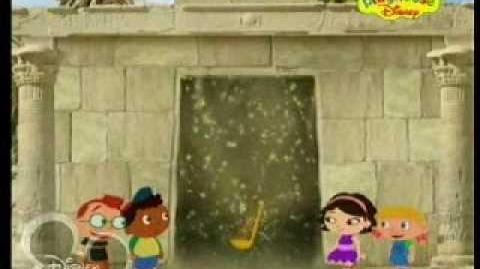 Little Einsteins is an American children's show that aired on Playhouse Disney (later known as Disney Junior) on October 9, 2005. The show has many dubs, including Greek, Italian, Hindi, and Czech. However, there is a rare Hungarian dub of the show entitled "Kis Einsteinek." The dub was made by Digital Media Services for Disney Channel's "Playhouse Disney" block. At the time, Disney Channel was not very popular in Hungary, only being displayed at few cable networks, making a few Disney Channel shows from that era hard to find. The end of the Hungarian dub of the episode, "The Legend of the Golden Pyramid" is on YouTube. The other two parts of the episode were uploaded, but sadly got blocked worldwide by Disney. No more clips of the Hungarian dub have been found yet.
UPDATE: 02/21/2016: Guys I found this on a site I never checked at. Theme song coming today and I might even upload episodes on Dailymotion or Vimeo - ballwa44
Theme song: https://www.youtube.com/watch?v=DW5wcoNgey4 - ballwa44
Community content is available under
CC-BY-SA
unless otherwise noted.