Doctor Strange in The Multiverse o Madness - The Loop
Play Sound
Most Karl commercials go missing after some accounts get terminated. (Here's some from 1977-present day.)

Creature (1977)
This was one of the weirdest Karl ads. It begins with Uncle Karl and Daniel sleeping while a cricket comes in and distracts them with music. It makes them annoyed.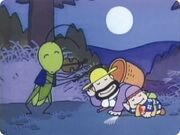 Boat (1978)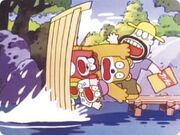 This is another crazy ad. Uncle Karl finds his friends sailing on a canoe near a bridge. He panics and falls over. That was horrifying!
Fun and Games (1979) (FOUND!)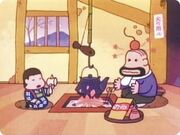 This commercial contains Uncle Karl getting annoyed about the things Daniel does. The commercial is found by Silver Child (a.k.a. シルバーチャイルド) on YouTube. Link: https://www.youtube.com/watch?v=I7ABy6AsltU

Spring, Summer, Fall and Winter (2011, 4:3 version, Partially Found)
This is a 4:3 fullscreen version of the 2011 commercial. A recreation was done by Me.