Jurassic World: Dominion Dominates Fandom Wikis - The Loop
Play Sound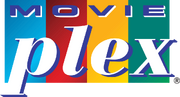 We all knew that Movie PLEX Had a different Theme Every day & a Different Commercial-free movie Every Night & Commercial-free movie choices every month. While MOVIEPLEX Has their current logo nowadays, They Still had highlighted a different theme channel of encore each and every day with commercial-free Movies every single night along with more movie choices on a quarterly basis Here is the link to Movie PLEX's ID Featuring WAM! Sundays https://youtu.be/lxhYd5tQMbE Movie PLEX Has No R Rated Programs or TV-14 or TV-MA EVER! And neither did STARZ! Family or WAM! TV. In Fact, The announcers speaking for MOVIEPLEX reminded the viewers of what theme they're watching on MOVIEPLEX While seeing what's on next. These Are the Links (See Below)
These Three Videos are found on YouTube by HOGSTUFF, Suprb6970 and an ID was found by Steven Walsh But, I need the link to the actual person who had The Actual MOVIEPLEX recording that features the ID, and a next on bumper for the announcer for WAM! Saying "You're watching WAM! Sunday on [1]MOVIEPLEX. We all knew WAM! was AMERICA'S KIDZ NETWORK, but MOVIEPLEX Highlighted More than WAM! every Sunday for commercial-free Education & fun kids programming As "WAM! Sunday" they Highlighted The Love Stories Channel as "Love Stories Monday" for commercial-free romance movies Every Monday, Encore as "Encore Tuesday" for commercial-free movies from the past Every Tuesday, The Westerns Channel as Westerns Wednesday" for commercial-free western hits Every Wednesday, The Action Channel as "Action Thursday" for commercial-free Non-Stop Excitement Every Thursday, The Mystery Channel as "Mystery Friday" for commercial-free Suspense Films Every Friday & The True Stories Channel as "True Stories Saturday" for commercial-free Drama Movies every Saturday. MOVIEPLEX Had Commercial-Free Movies Till the Cows Come Home.

Love Stories Channel Version(Found)
Encore version (Found)
Westerns Channel Version (Lost)
Action Channel Version (Lost)
Mystery Channel Version (Lost)
True Stories Channel Version(Lost)
WAM! Sunday Version (Lost)

Hopefully, someone has that link for that actual person who found Movie PLEX WAM! Sunday Version that included that ID involving the Announcer saying "America's KIDZ Network is a whole world filled with Commercial-free Fun & Learning, Today & Every Sunday. WAM! on MOVIEPLEX.

Please Reply Below.