watch 01:56
The Loop (TV)
Play Sound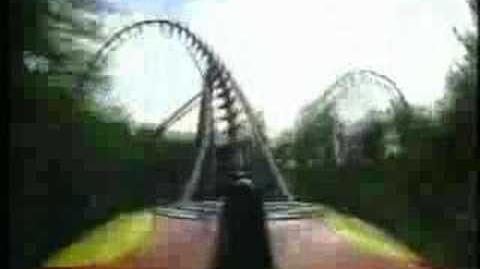 Marineland (Formerly Marine Wonderland Animal Farm) is a marine park located in Niagra Falls, Ontario which hosts rides and animals. However, one has found one video where the Walrus King character sings a song. However, it is unknown what the dialogue was actually, as are the whereabouts of the commercial. However, some possibilities exist, and one second of said commercial can be seen in a video.
Happiness is Marineland
Before moving to their 'inevitable' Everyone Loves Marineland! commercials, Marineland had a commercial where the walrus king asked 'Happiness is..' and the children would respond, culminating in the former catchphrase, 'Happiness is Marineland'. However, it is possible that the commercial had other dubs, so the Chez Creson was in one of them. However, no Marineland commercials have surfaced in a non-English language.
Two lost commercials
A playlist on YouTube lists Marineland Commercials over the years. This includes two from 1988 which have since been deleted due to copyright, and have not been archived via Wayback. However, it is possible that before the takedown, one of the two commercials could have hosted this speech from the walrus. Until it resurfaces, this is yet another lost commercial.
Community content is available under
CC-BY-SA
unless otherwise noted.