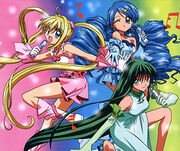 Mermaid Melody Pichi Pichi Pitch is an anime series produced by TV Aichi that aired from 2003 through 2004 based on the manga of the same name by Michiko Yokote. In 2004, ADV Films secured the rights to the series to air in America, and a toy licensing deal (presumably with Hasbro, who distributed the e-kara microphone, a special version of which called the e-pitch was one of the pieces of merchandise for Mermaid Melody) was also made. However, because they could not find a network to air the show at the time, the show wound up being dropped by ADV. Every episode was dubbed, but after the series was dropped, the dub was held by TV Aichi. Like the English dub of Minky Momo, this dub was the basis for a few other foreign dubs of Mermaid Melody Pichi Pichi Pitch such as the French dub aired on Canal J and the Spanish one aired on Clan TV E. All that has been found of the series is a 30-second sample of the opening theme, and the pitch trailer for the series.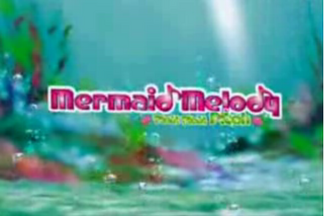 Community content is available under
CC-BY-SA
unless otherwise noted.