Check out the Lost Media Wiki's article on Mission in Snowdriftland!!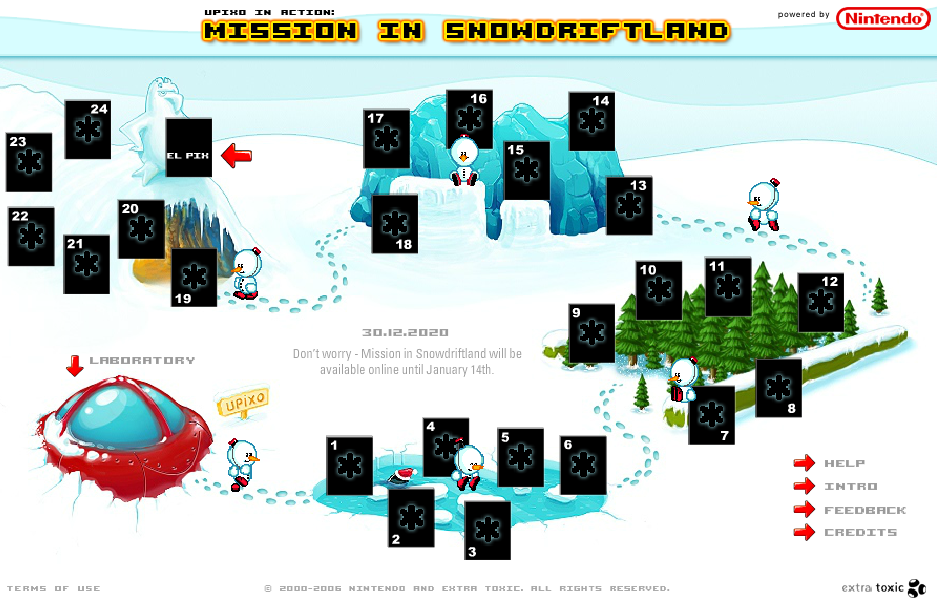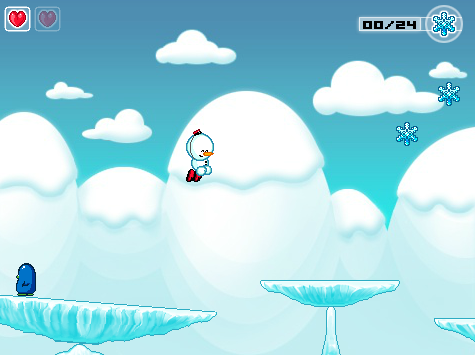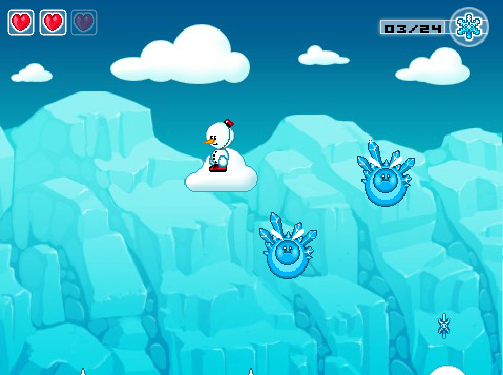 UPIXO In Action: Mission in Snowdriftland (or simply Mission in Snowdriftland) was a Flash-based platforming game created by Extra Toxic, with help from Nintendo. Doubling as a game and an advent calendar advertising different Nintendo products, every day from December 1 to December 24, 2006, an extra level was added to the game. Each level is filled with enemies and 24 snowflakes. Collecting every snowflake in a level unlocked secret downloads. The game was supposed to be taken offline on January 14, but was delayed until January 16. The site is now blank and the only think left is the website and a favicon of Chubby the Snowman.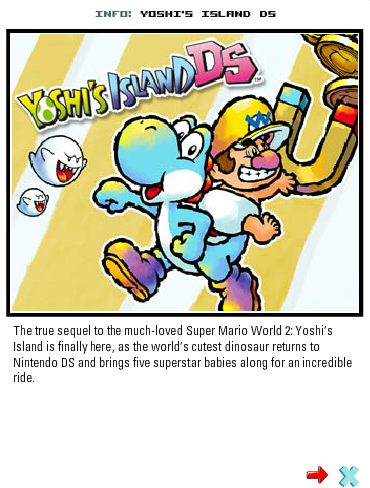 The game is playable on the developer's website and has been made known about again by the popular short documentary YouTuber Nick Robinson, who has been known for uncovering other lost media and games, such as the Nintendo DSi McDonald's eCDP training cartridge with the password.