The Lost Media Wiki's article on the subject!
Mister Roger's Neighborhood: "Conflict" episodes 1983
Mr. Rogers and King Friday
Status

Found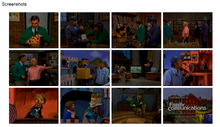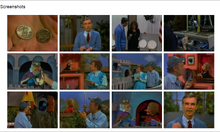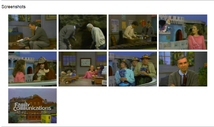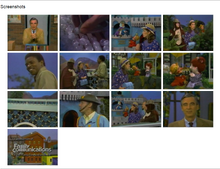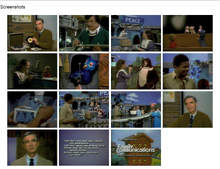 The fourteenth season of Mister Roger's Neighborhood debuted in November 1983 with a five-episode arc titled "Conflict", a direct response to the ABC telefilm The Day After, which focused on life before, during, and after a full-scale nuclear war between the United States and Soviet Union, in a disturbingly-realistic fashion. This arc focused on the Neighborhood of Make-Believe where they almost go to war by jumping to conclusions. Due to both the episodes and news of the time involving war, the arc was pulled from regular rotation on April 5, 1996.[1]
The Episodes
Findings
The only footage of any of the "Conflict" episodes that has resurfaced after 1996 is in a five-minute YouTube video which was uploaded by the user fwbh, as seen above.
UPDATE 3/24/17: Sad news, the five-minute footage of the "Conflict" episodes got removed off of YouTube, making it unwatchable.
UPDATE 4/1/2015: Sets of screenshots from the "Conflict" episodes have been found by TheDoctor64, via the Neighborhood Archive!
UPDATE 4/5/2017: The first two episodes of "Conflict" have been found anonymously and released online as of March 25, 2017!
UPDATE: 4/9/17: All episodes were uploaded to MySpleen by Snowpeck.
UPDATE 4/17/17: The rest of the episodes have been found by youtube user Flamin' Gamin'. The first episode being a reupload of youtube user patrick33h's video because apparently his copy was higher quality than Flamin Gamin's.
Link: https://www.youtube.com/watch?v=R7XZvUtdWK8&list=PL31Uq2F-SuKASjr-OamAQlbTb-b6dvM3L
UPDATE 2018: While most copies on YouTube keep getting taken down, many copies can be found on archive.org.
Lady Aberlin on Twitch
During the Mister Rogers livestream on twitch, users could ask Bettly Aberlin anything, sort of like an unofficial AMA. There is now a log of every message she sent, and some comments regard the Conflict episodes.
Link: http://tab-bot.net/overrustlelogs/misterrogers/ladyaberlin
Community content is available under
CC-BY-SA
unless otherwise noted.