MoBrosStudios
was a YouTube channel that made YouTube poops,aka YTPs, a type of video mashup made by editing pre-existing media sources for the purposes of humor, entertainment, shock, and/or confusion.
One of his popular YouTube Poops, part of "The Chronicles of Poop" story arc entitled "Squidward Gets Possessed by a Bad Lemon" had a sequel in production at one point, however, halfway into production, Viacom takedowns occurred to other YouTube Poopers in February 2015, thus putting the Bad Lemon sequel officially cancelled.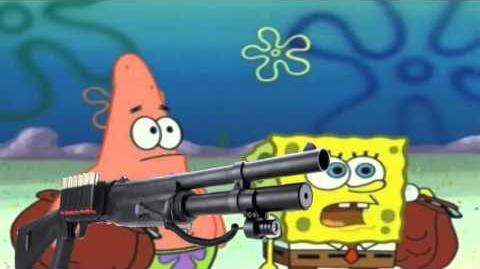 Other cancelled projects were a flash poop entitled "Alan Under Fire", in which a trailer was posted on the channel, but was never finished and assumed to be cancelled. Another was a cinematic poop entitled "No EdHouse" also cancelled. He announced the final part of the arc, Lunoir Carnival, but also later cancelled.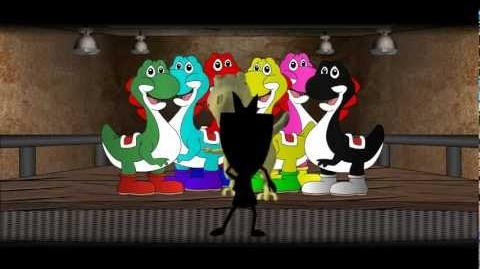 Earlier before MoBrosStudios had a 2-part video about the Top 20 Worst SpongeBob Episodes, and a fan edition followed later on. A Top 20 Best was planned, but was eventually cancelled and these videos were removed. They were eventually re-uploaded by another user. After Viacom went after the videos, they are now lost. Only Part 2 of the fan edition remains.
His channel trailer, entitled "Welcome to MoBrosStudios" and another video "Committing Myself to Story Poops" also seem to have disappeared.
Later MoBrosStudios had lessened interest in YouTube Poop and retired from using his channel altogether. The Bad Lemon sequel remains unfinished and will never see the light of day.
Recently, MoBrosStudios returned to YTP under the new name EquestrianCarnEvil, where he will make YTP, Animations, and Creepypasta. This lead to a rumor that the cancelled Bad Lemon sequel from The Chronicles of Poop saga (along with Alan Under Fire, No EdHouse, and Lunoir Carnival) are back in the works.
However, on February 22, the original Bad Lemon video was blocked by Viacom in several countries. It was later reuploaded by the user A Legit Pooper (Athough mirrored), then later Ben Hanley in its original state.
Community content is available under
CC-BY-SA
unless otherwise noted.