Noddy Live! (Not to be confused with the 1994 version) is a 2005/2006 UK live show themed around Make Way for Noddy (The newest Noddy series at the time),
But there is a Portuguese version that was in an unknown year when it released, it is unknown if it even was a separate live show or a dub of the UK version, the only footage that was found was 2 sources of a video talking about it, a live version of the intro, clips of Whizz, and clips from the live show.
What we know so far
Looking at the 2 sources, there seems to be a new character called Whizz from Robot Village, he never appears in the UK version so it seems that this is a separate live show when the 5th video was found, It's believed this version was in 2007.
Footage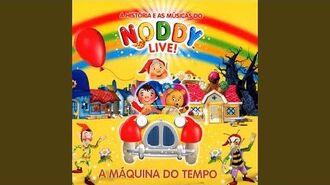 Community content is available under
CC-BY-SA
unless otherwise noted.